Bonjoro's video funnel playbook
Over 30 proven video funnels to convert more customers and turn them into superfans of your business
Read now - instant download
No email required, instant PDF download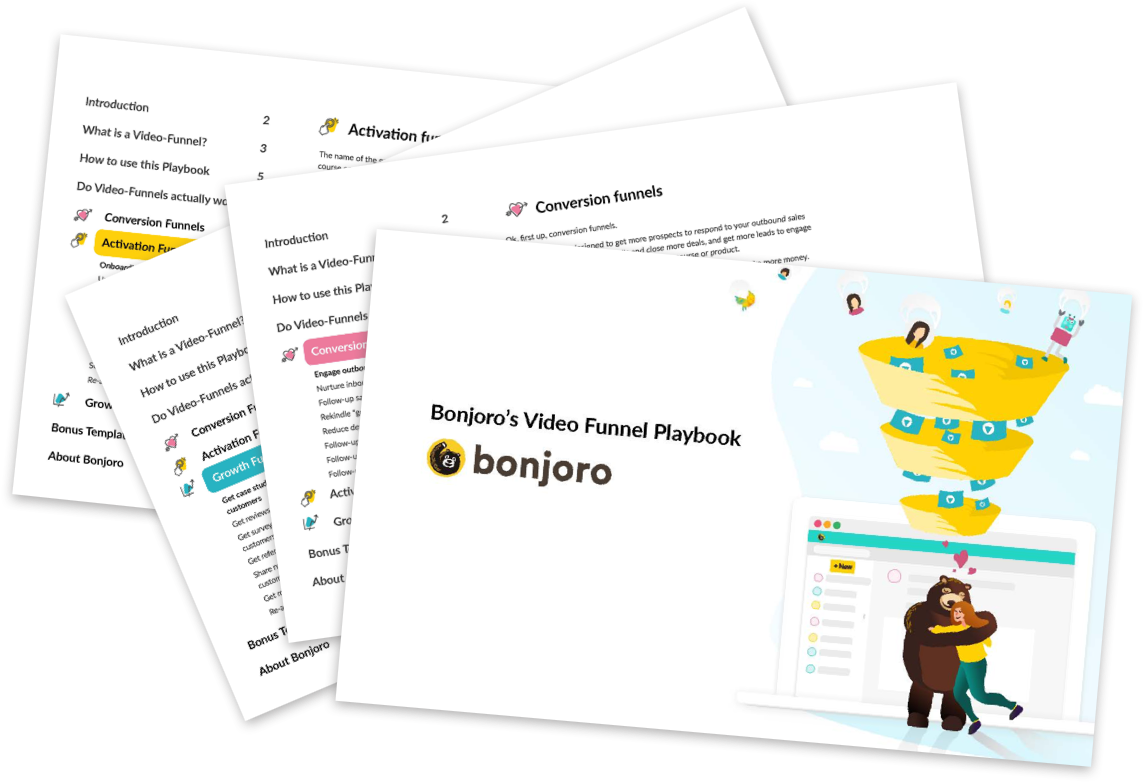 We've hit peak automation. It's time to unlock the explosive power of video funnels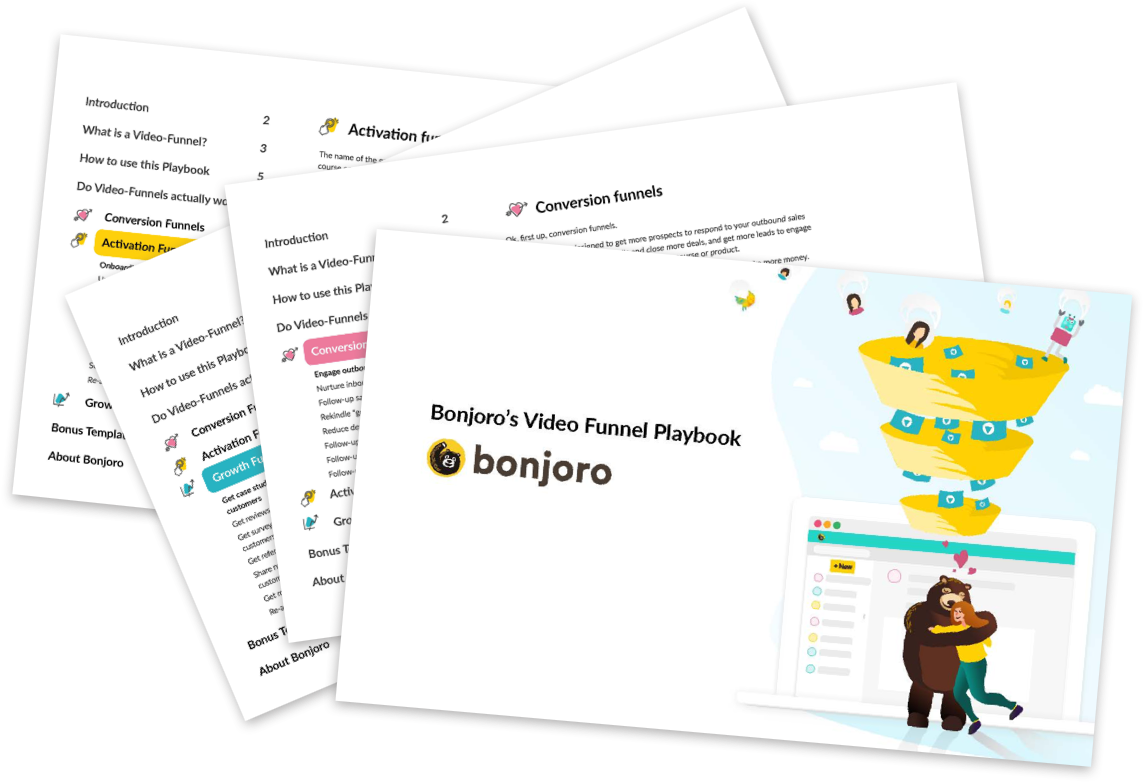 Read now to get:
Over 30 tried & tested, high-converting video funnels for sales, marketing, and customer success teams
The exact subject lines, message prompts, and call-to-actions you should use in your videos
An invite to the exclusive Bonjoro Facebook Community where other businesses are sharing their most successful videos funnels
Read now - instant download
Proof video funnels work
3 years after launching, Bonjoro has been used by over 30,000 companies across the world. Their ingenuity with our product is behind many of these funnels, and we've whittled this playbook down to only proven funnels, where customers have seen massive ROI and impact.
Here's some proof:
"Refer a Friend" funnel
I've used this exact funnel to encourage parents to invite a friend...I can point to approx $10K in referral income as a result of a Bonjoro I sent asking them to invite a friend!
Tim McElravy, YMCA camp co-ordinator
"Onboarding upsell" funnel
Our upsell to annual plans have increased by more than 23% since implementing Bonjoro.
Brad Brown, Personal Instructor, Coach Parry
"Leave a Review" funnel
Bonjoro has helped us become #1 on Trustpilot in Men's Fashion in Denmark. Since using Bonjoro our review-rate has doubled!
Andreas Lodahl, Munk Store
"Demo no-show" funnel
Bonjoro has been a game changer for us, it boosted our onboarding and sales appointment attendance by almost 15%.
Lauren Friese, ONTRAPORT Customer Success team
"Re-activating past customers" funnel
We used Bonjoro to reactivate past customers who were not engaging with emails by saying "Hi" and letting them know about a promotion we have running. The results of the personal Bonjoro messages so far has been $16,200 in additional sales within 4 weeks.
Christo Hall, Basic Bananas
The #1 effect Bonjoro has had is converting leads who are not talking to us, to leads that ARE talking to us. For developing leads it's a great tool.
Patrick Barnes, Advocately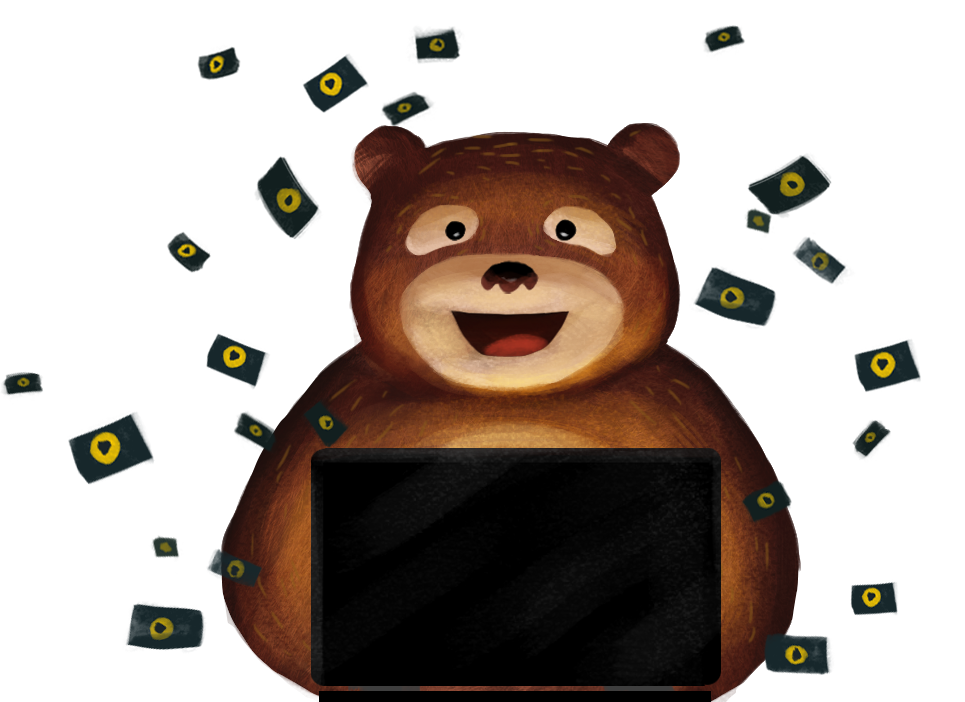 Try Bonjoro today
See how quickly personal video can change your business. Send your first 50 videos free
No credit card required