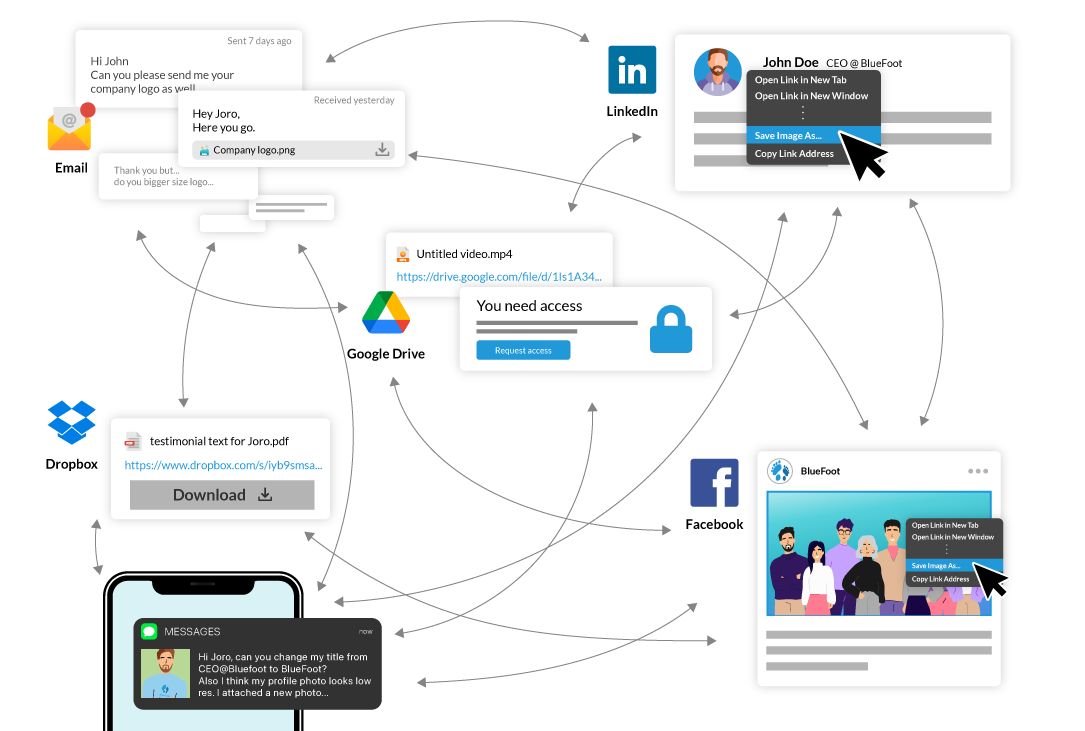 Gathering testimonials can be hard
Before we built Testimonials, this is what our own process was like. Customer surveys and feedback spread across multiple platforms, that took weeks to collate, and rarely saw the light of day due to development backlogs.
But they're super important to your growth
Research shows that having customer testimonials on your website increases conversions by 34%, and your traffic by 45% compared to those without them. That's one heck of an uplift for you and your whole business.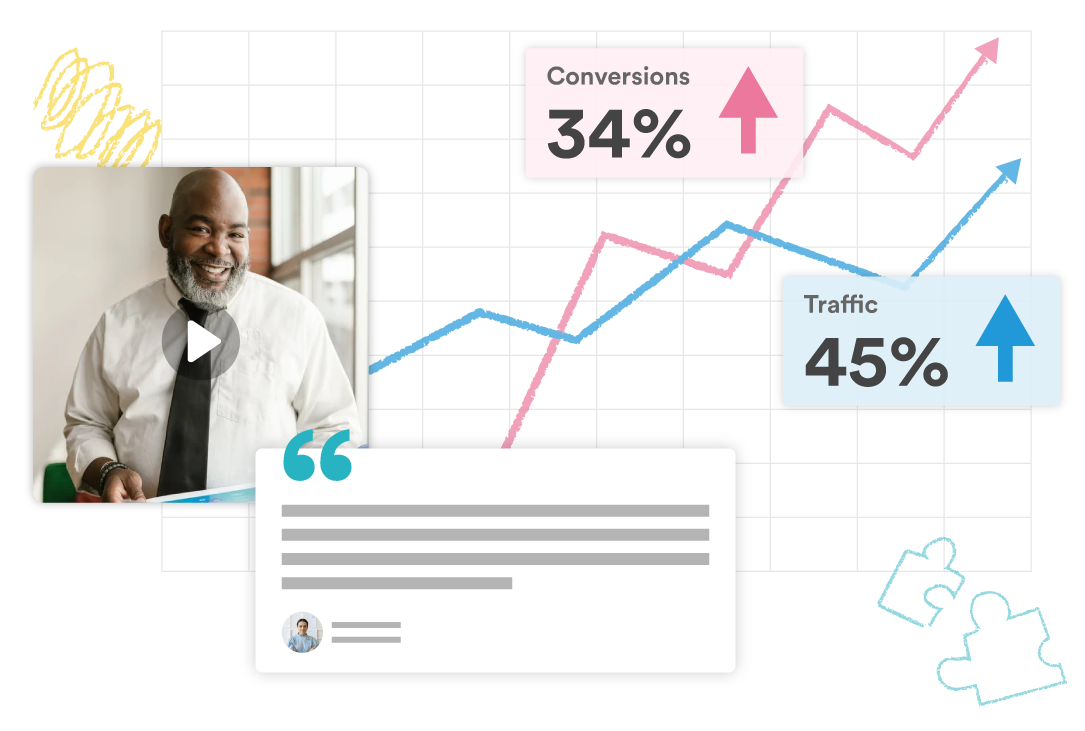 So we made it easy for you
Introducing Bonjoro Testimonials...
Turn customer love and loyalty into a powerful growth channel for your business.
Collect with a magic link
Spin up customer-friendly testimonial requests in minutes and share them anywhere with a simple link.
Create your first request link in just 2 minutes or use our pre-built template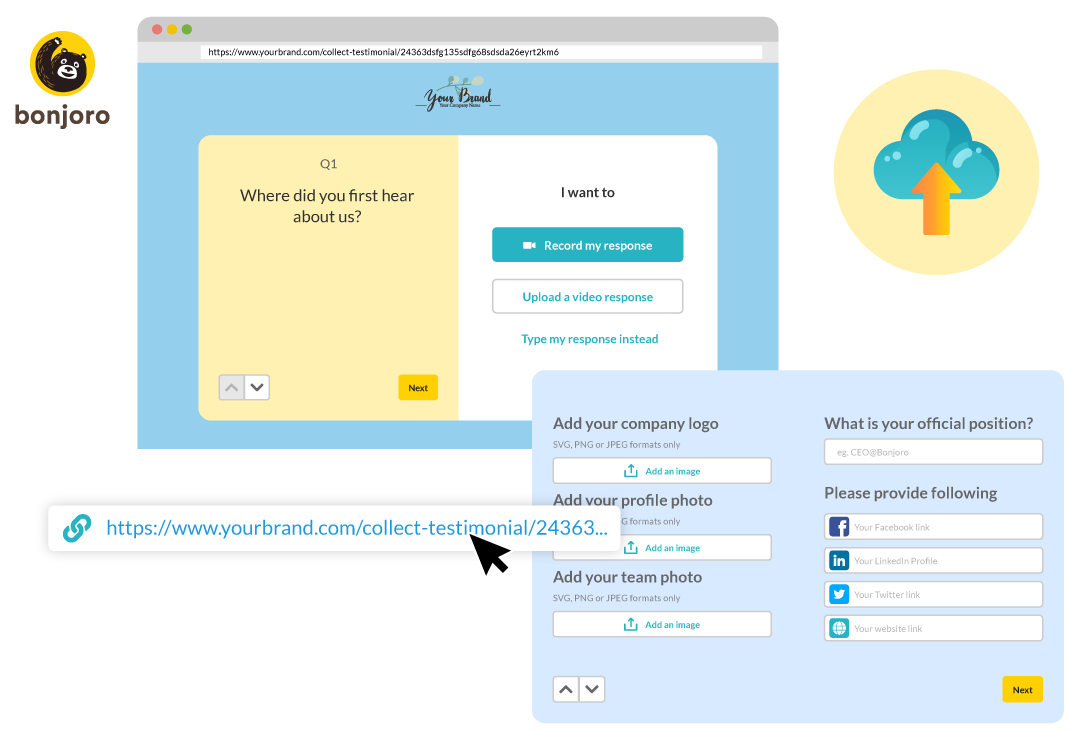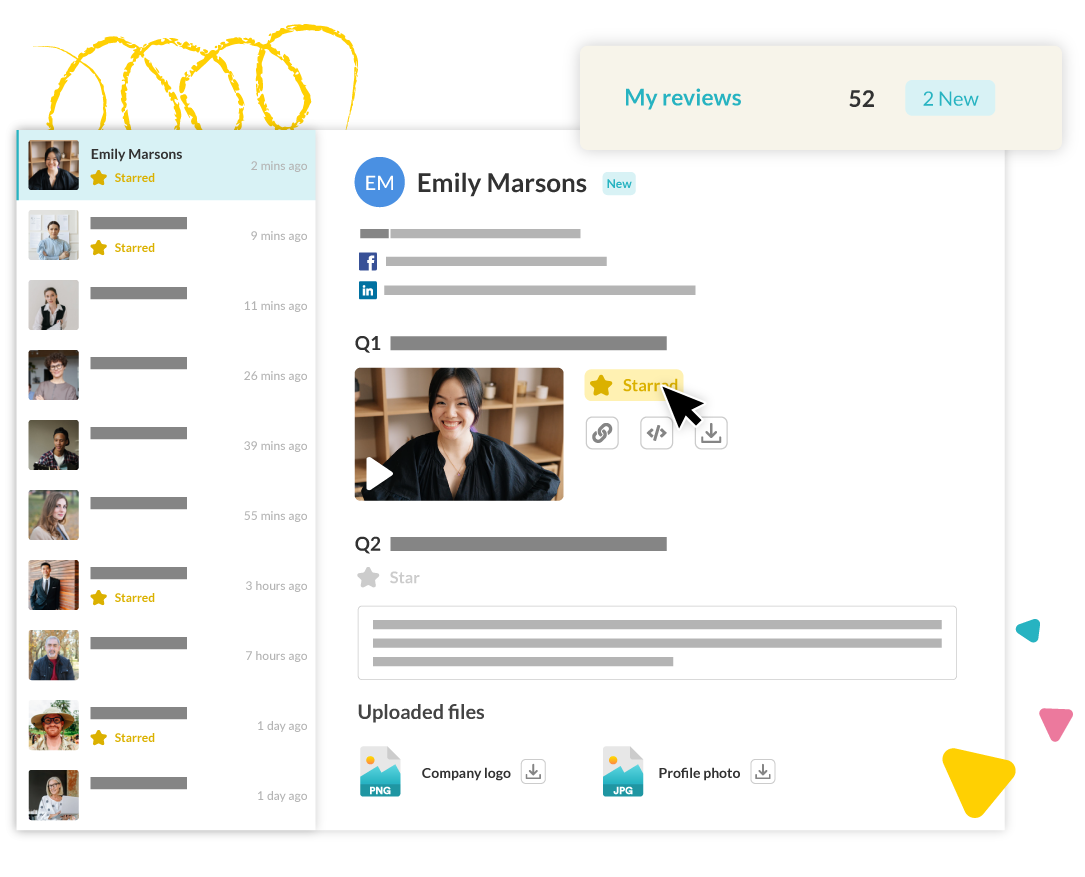 Manage in one place
Keep all of your testimonials in one place, so you and your whole team can access them easily.
You can even upload your existing testimonials and use our publishing tools
Publish in seconds
Choose from our beautiful testimonial embed options like 'Wall of Love', or download them to share on your other marketing channels.
Create your own Wall of Love in just a few minutes