Bonjoro playbooks
Free PDF playbooks with proven growth strategies. All playbooks are un-gated:
no email required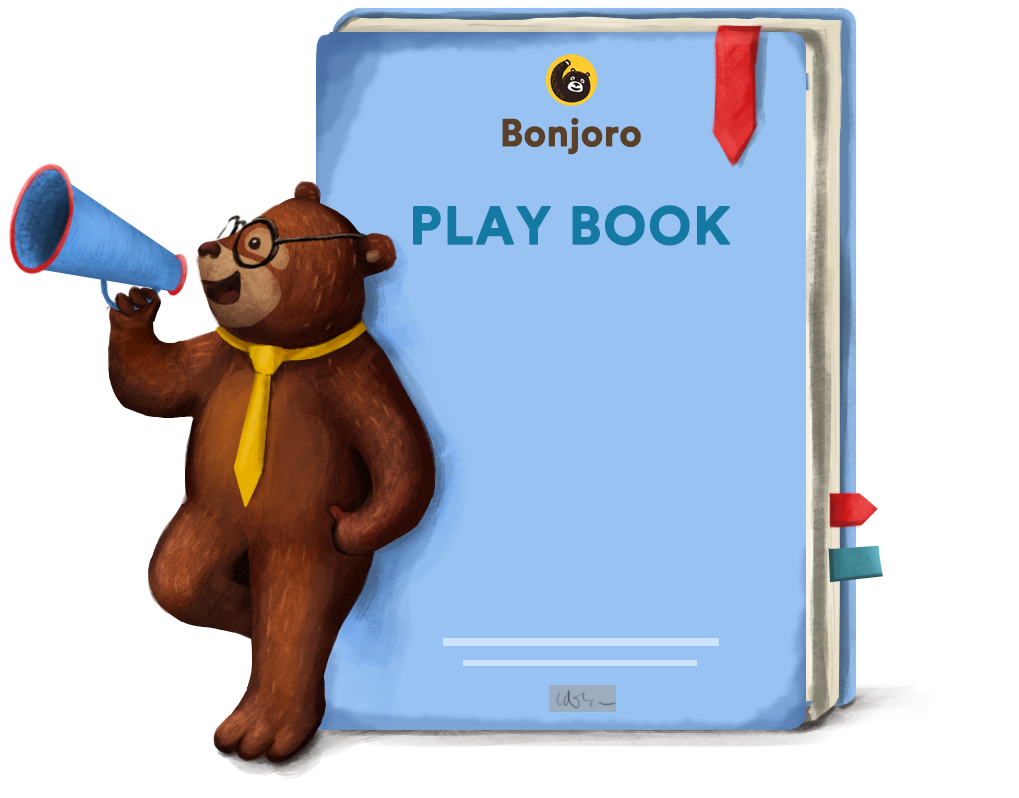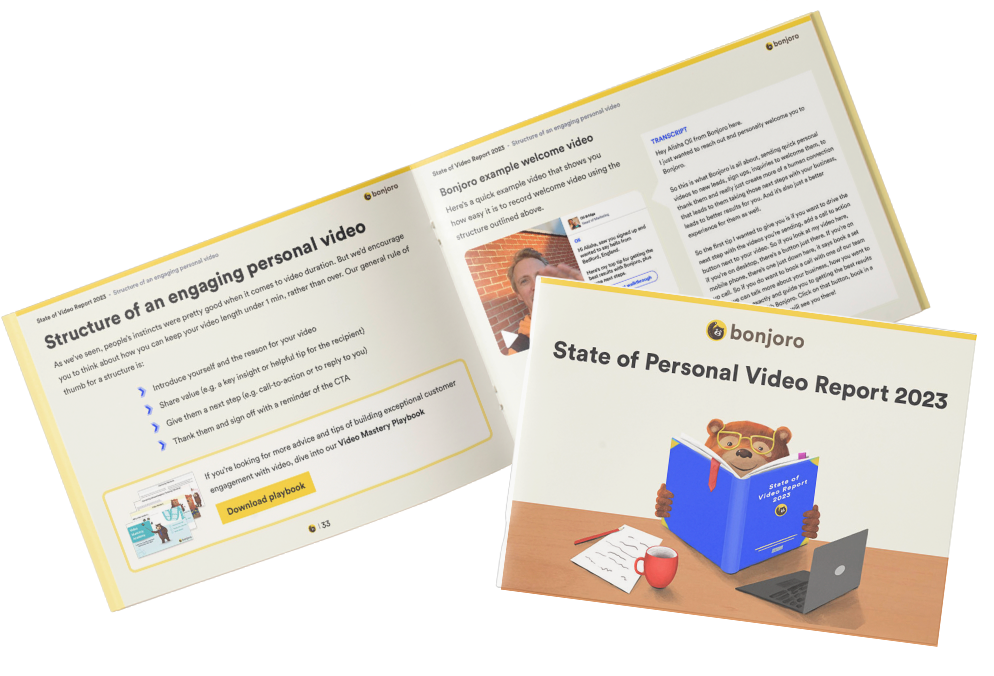 State of Personal Video Report 2023
Discover the latest personal video insights to help your business grow faster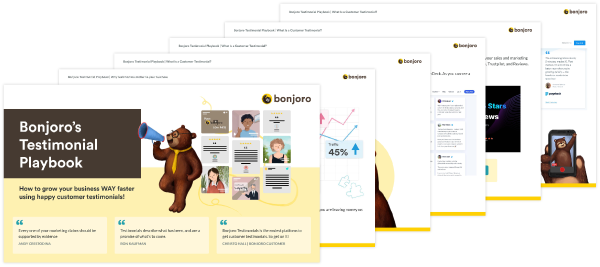 Bonjoro's Testimonial Playbook
How to grow your business WAY faster using happy customer testimonials!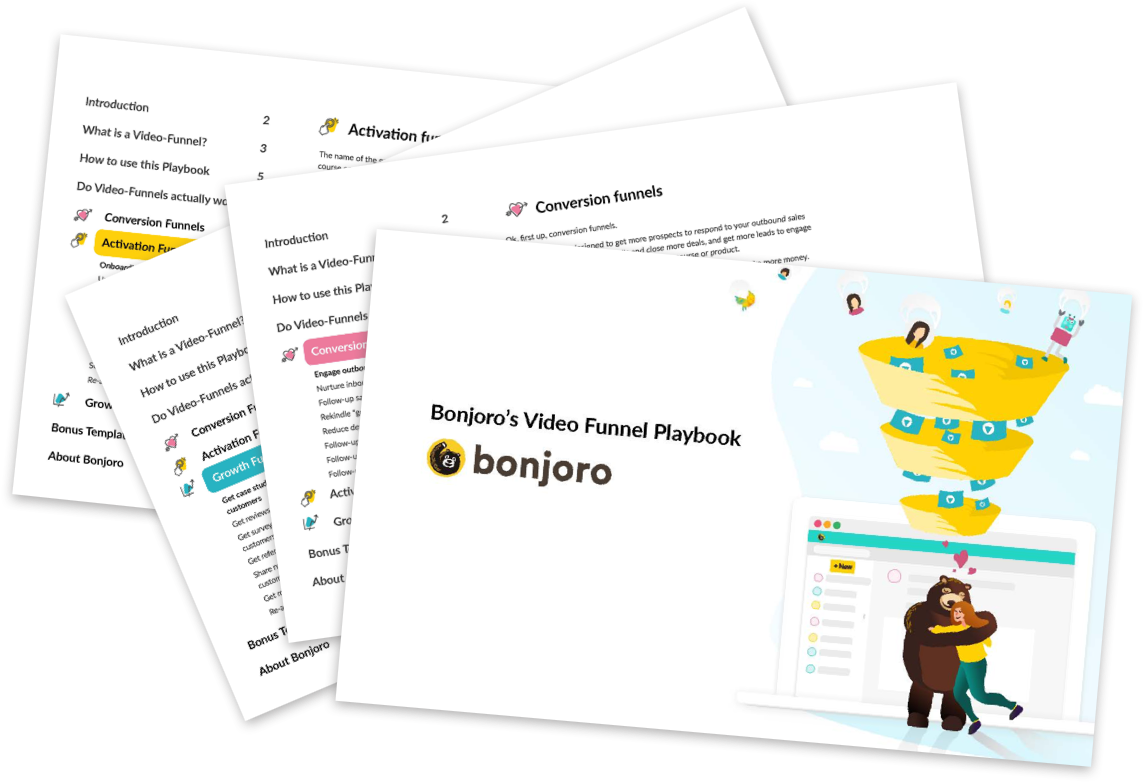 Bonjoro's Video Funnel Playbook
Over 30 proven video funnels to convert more customers and turn them into superfans of your business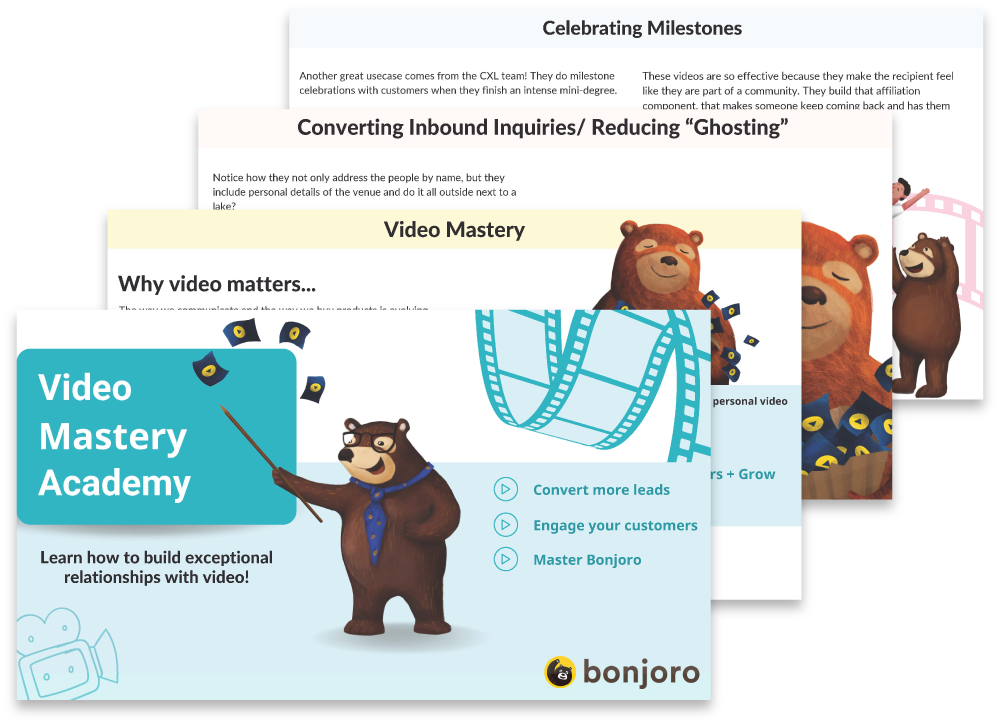 Video Mastery Academy
Customers are switching off from traditional marketing tactics. Here's how to stand out and sell more with video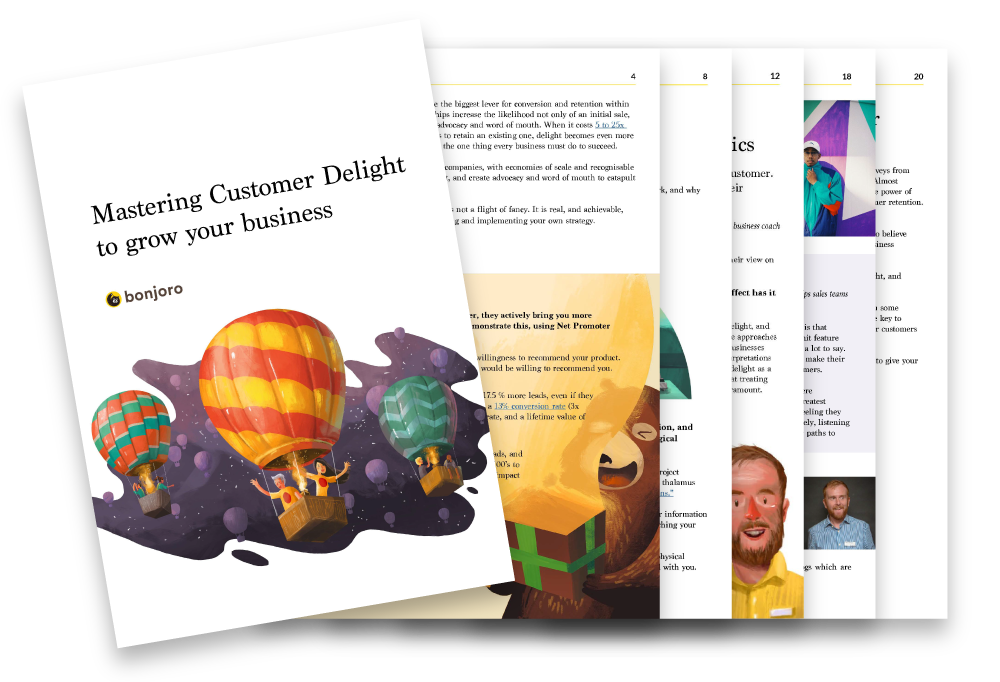 Mastering Customer Delight Whitepaper
Find out how to convert and keep more customers using a systematic approach to Customer Delight.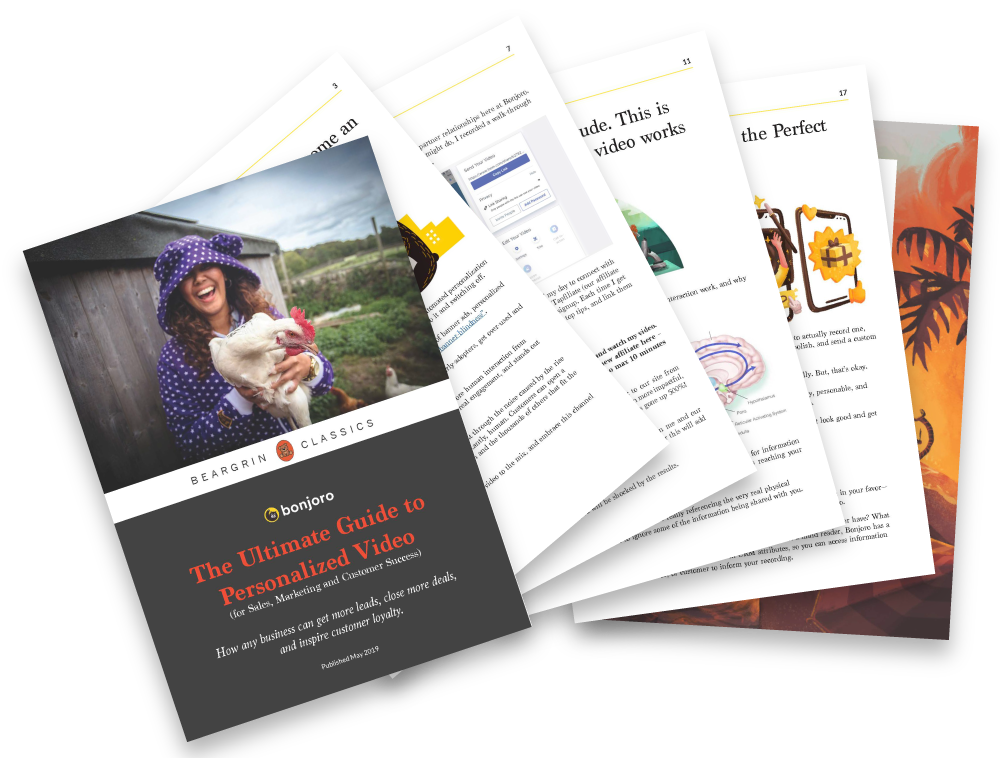 Ultimate guide to personalised video
How any business can get more leads, close more deals, and inspire customer loyalty.
Find the right plan for you
Check out our flexible plans