How to Send Christmas Bonjoros
Christmas is a wonderful time. The most wonderful time, some would say. Doesn't everybody just seem much more friendly and open to connecting?
This year we're here to help you level up that connectivity and scale your efforts to delight your customers and contacts, by sending Christmas Bonjoros. Here's an example that our dev Mike sent out last year.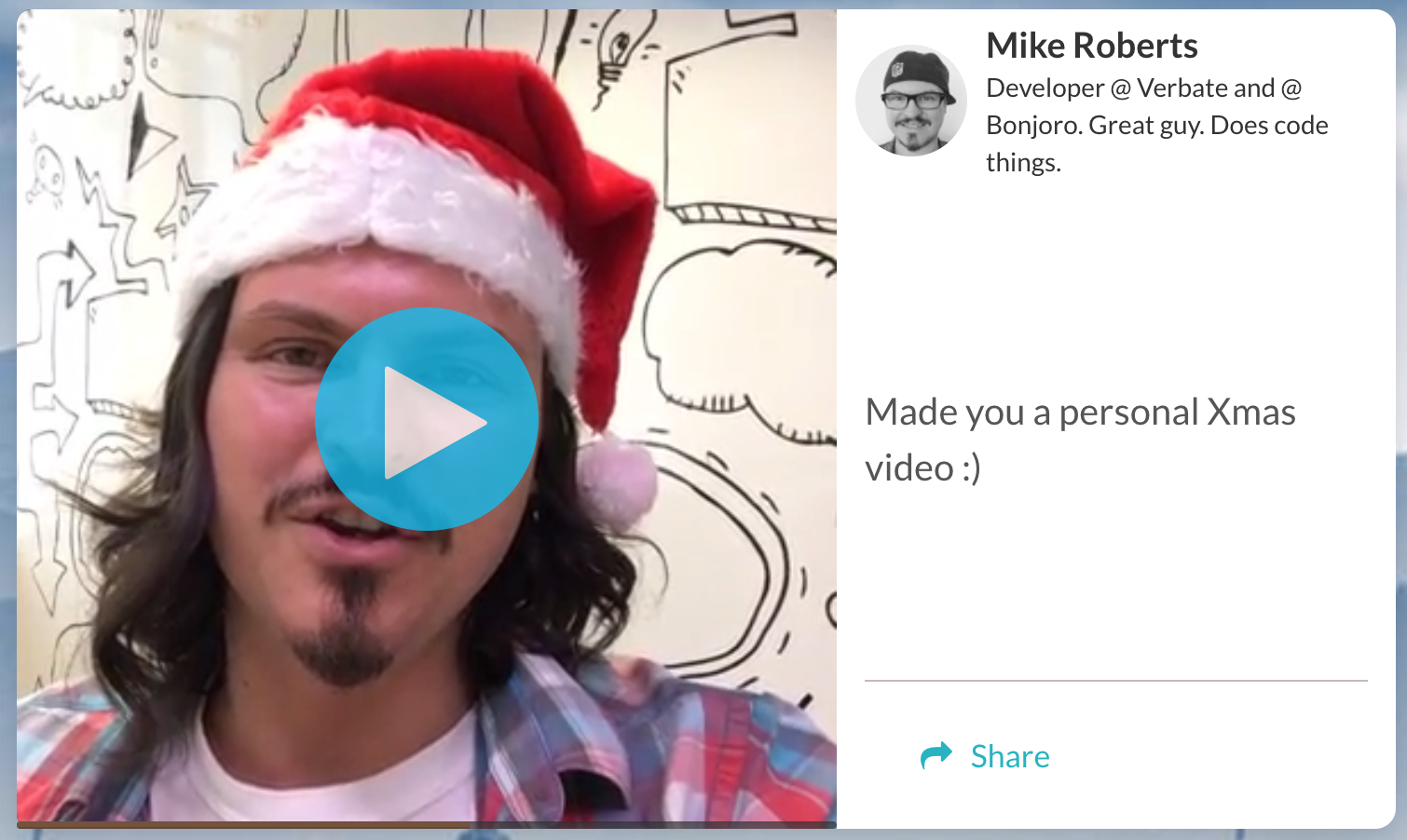 Click here to view Mike's Christmas Bonjoro video
Why do this? Here's just a few simple reasons to send Christmas Bonjoros this year:
- Connect with customers on a personal level at a special time of year
- Generate more interest in your business, and create word of mouth by doing something unique
- Stay front of mind with customers, and open more opportunities as we head into the New Year
- Revel in amazing feedback and genuine surprise from recipients. Just another boost to your Christmas spirit!
- Lots of free coffee and beer in 2017. Just ask Mike about this
Here's a simple step by step guide to sending your own and spreading a little bit of festive delight to your customers...
1. Create a Christmas message design

Please note: Multi-designs is only available to customers on our $45 Sleuth plan - if you are on the single design $25pm Grizzly plan, updating your design will update all of your subsequent Bonjoros until you change your design back.
Head over to the Design tab in your Bonjoro web account, and click "Choose File" under "Background".
Then upload one of the festive backgrounds we created for you here, or find one of your own via a quick Google search.
Here's our lovely Head of Operations, Grant, modelling one of our festive backgrounds :)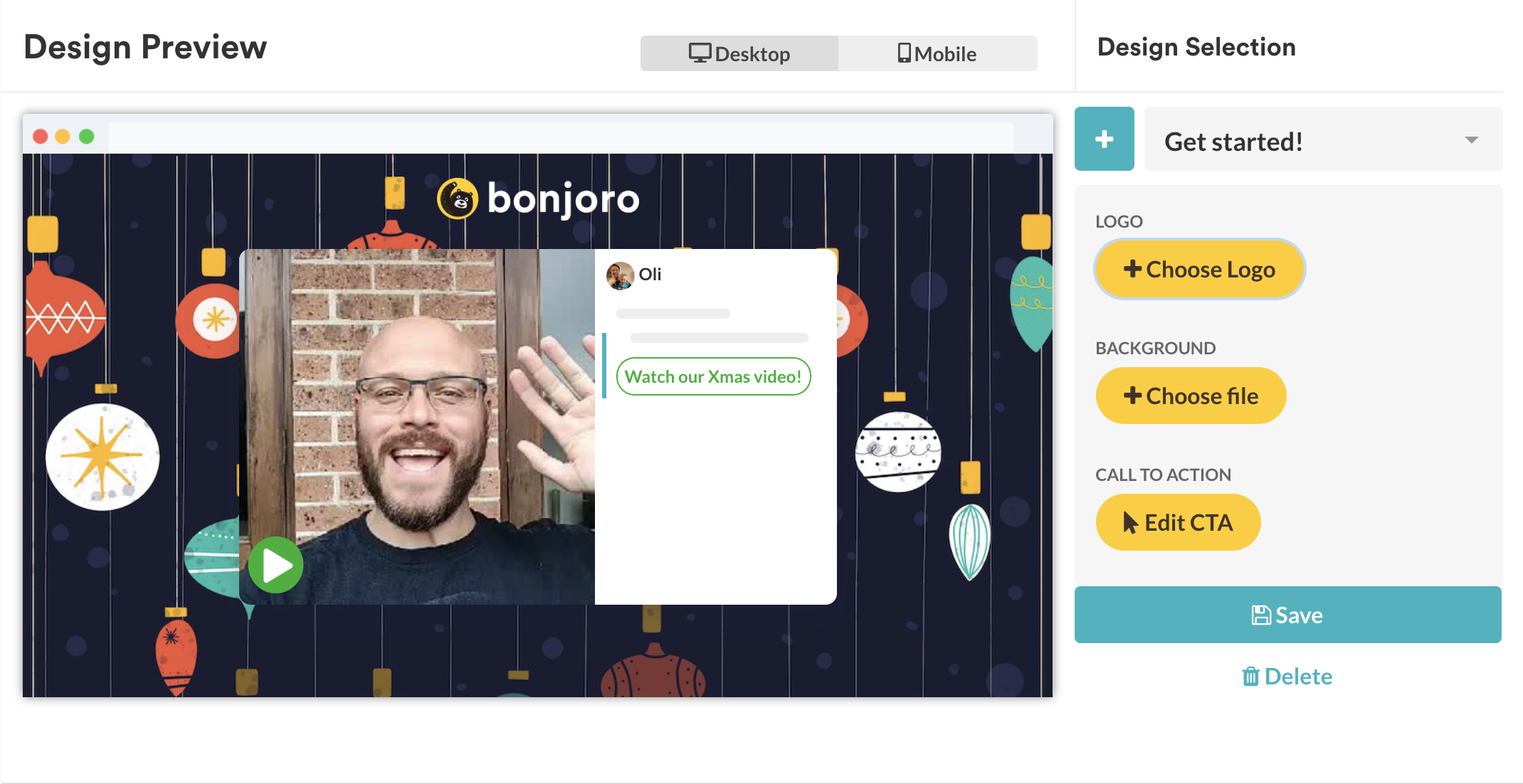 Once you're happy with the background, think about editing your Call-To-Action. The CTA in the screenshot above shows how you could link the recipient to your Christmas video, e.g. "Watch our Xmas video!".
Here's a few fun ideas for your own CTAs.
Try linking to:
- A discount for the recipient to redeem for Xmas or New Year
- Your company Christmas video/calendar/photo
- A funny YouTube video to bring a little joy to their day
- Your calendar to arrange a Christmas drink or lunch
It could be anything. But the medium of delivery elevates the experience of receiving the gift to completely new heights.
2. Add your contacts to your Bonjoro To-Do list
Option 1 - adding via Gmail and phone contacts
If you just have a few special customers you want to send to, simply open up your mobile app and use the Gmail or Phone contacts option shown here: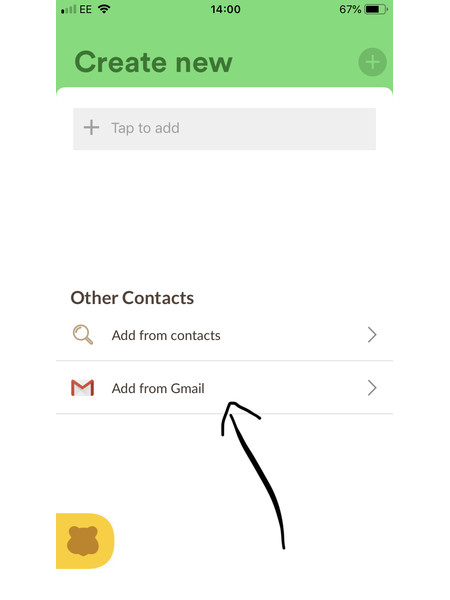 Option 2 - adding via a CSV upload
If you have an existing spreadsheet you can upload them to Bonjoro via CSV like this.

Now here is the cool bit. You can now add a reason for sending this Bonjoro, so you or your team members can quickly tell it's a Christmas Bonjoro.
This now makes it super easy to identify your Christmas specific Bonjoros vs. any other you are sending. Like this: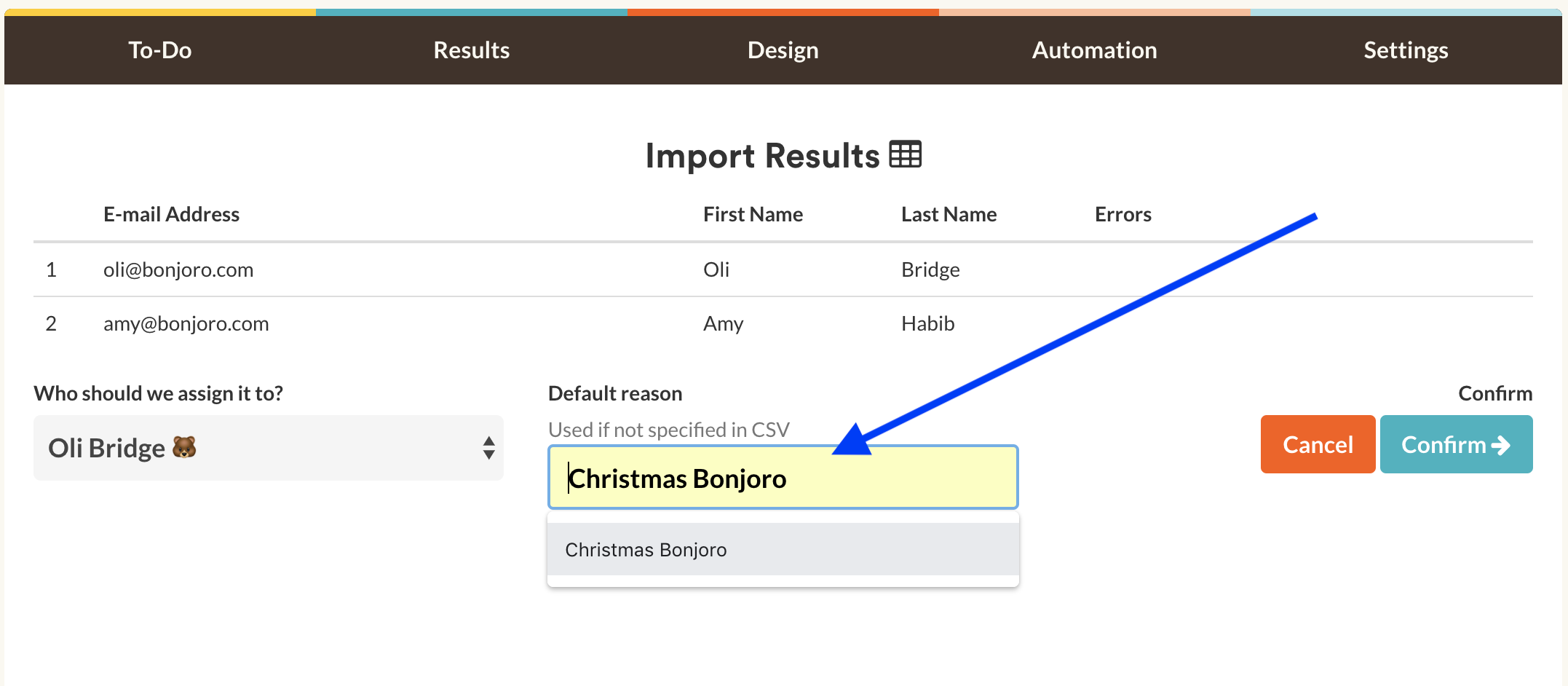 Option 3 - adding contacts automatically via our dedicated or Zapier integrations
You can easily automate this whole process by using our Automations editor, to pull contacts in from your own CRM. You can see how to connect your CRM, and automatically create contacts in your To-Do list here
As above, when you set up your automation, you can give it a reason like "Christmas Bonjoros", so you can easily identify your Christmas To-Dos vs. any others you are already sending with Bonjoro.
Pro Tip: Add an emoji to your Reason field, so they are easier to pick-out in your To-Do list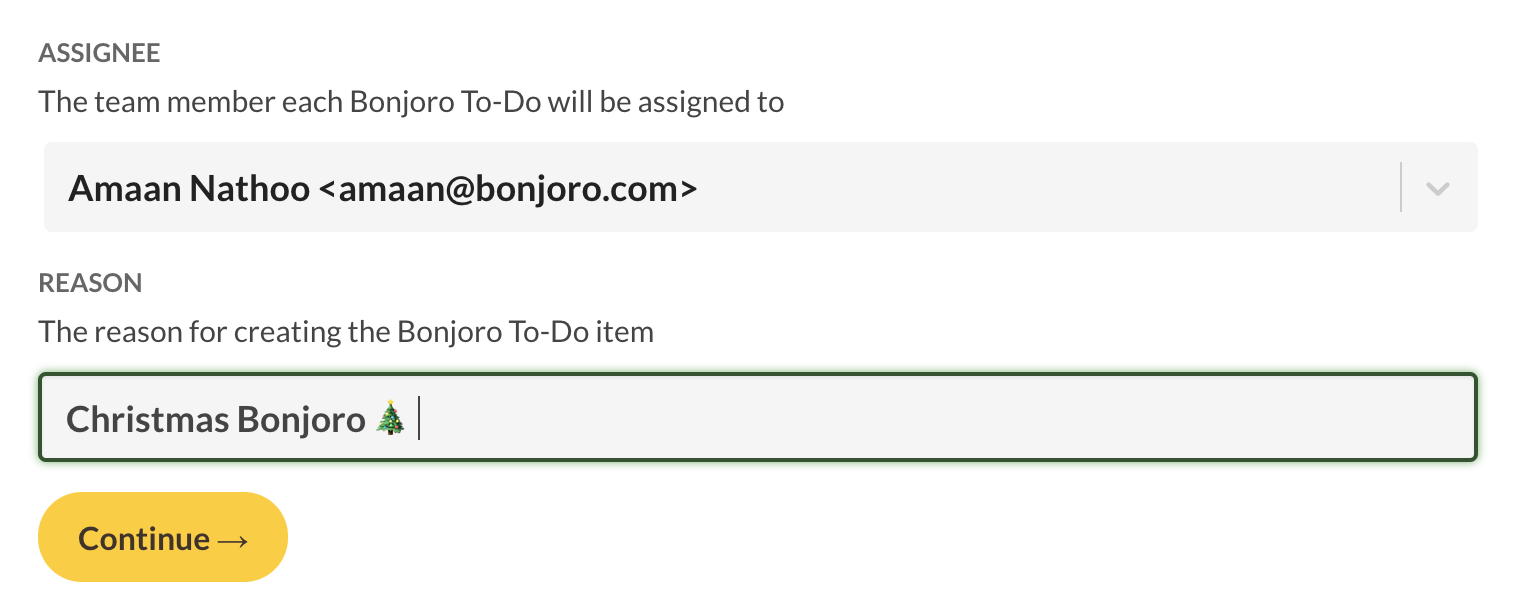 3. Make it snow!
That's it, you're all set. Just get sending and wait for the love to pour back in from delighted customers!
Here's some of the feedback our developer Mike received from the 500 Christmas Bonjoros he sent last year…
"Mike you are seriously the best!!! This made my day, how bout we grab coffee and a beer when we all get back from holidays!"
"Thanks for the video. That was really cool! I'm forwarding it for our product manager to check out. Merry Christmas!"
"Good to hear from you, Merry Christmas".
"Thank you so much for the Christmas message sent in real style."
Good luck with your festive Bonjoros. If you'd like to send some festive cheer to the Bonjoro team (and who wouldn't?), we'd be chuffed if you ping one to earth@bonjoro.com or tweet us @bonjoroapp.
Merry Christmas!