10 CX Experts Share Their Secrets on How They Delight Customers
Appreciating customers is one of the best ways to grow customer loyalty.
But…there's one problem.
How do you show appreciation? How do you decide what to focus on, what action to take, or tools to use?
To help provide tips, we reached out to 10 Customer Experience experts to get their secrets on how they delight customers.
Let's discover how they are making customers feel special.
Adrian Swinscoe, Author, Advisor and Aspirant Punk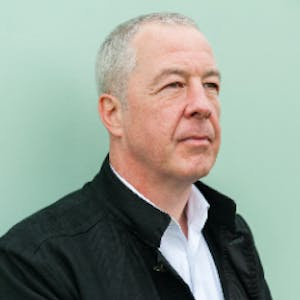 Do it with care
"I don't think organizations thank their customers or their employees nearly enough.
That doesn't mean that they are not thankful.
Too often, we get caught up in the doing and measuring of things that we forget to express our thanks and overlook the fact that human beings benefit too from acknowledgement, recognition, gratitude, respect and love.
So be thankful for your customers and your employees.
Remember to tell them from time to time.
Do it with care and from your heart, whether by email, letter, video, gift, face-to-face, or even by carrier pigeon.
But don't delegate it.
Don't automate it
Do it yourself.
But above all else, do it."
Learn more about Adrian at: adrianswinscoe.com
Ben Motteram, CX Thought Leader, Founding Principal of CXpert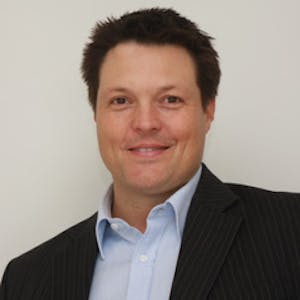 Become a customer of theirs
"Thanking customers for choosing to do business with you is a practice I constantly recommend to my clients and one that I happily do with my own consultancy, CXpert. At the beginning of an engagement, when I'm advised that I have won a client's business, I immediately thank them. I reinforce that by then including "Thank you for your business" at the bottom of my first invoice that is usually sent soon after.
When not in lockdown, I enjoy entertaining clients at sporting events and restaurants and as much as I can, I give back to my customers by becoming customers of theirs. In the past this has happened with energy companies, banks, and telecommunications companies. When it isn't possible, I become a strong advocate for my customers' businesses to family, friends, and associates. I genuinely want all of my customers to succeed."
Learn more about Ben at: cxpert.com.au
Blake Morgan, CX Futurist, Keynote Speaker, Author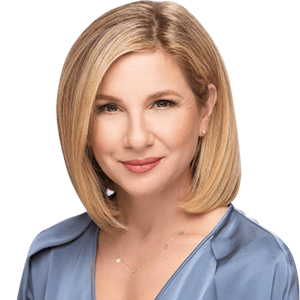 Personalization is key
"Thanking customers starts with understanding them and helping them feel valued and seen. What works for one company or even one group of customers at your company won't work for everyone because every person values different things and has unique priorities. A personalized thank you email or card could be incredibly effective with some customers, while others prefer a discount or free product. You have to know your customers, build relationships, and understand their values and preferences.
But no matter how you deliver gratitude to your customers, personalization is key. Make each customer feel special instead of it seeming like thanking them is just checking a box. When you understand your customers and thank them personally, no matter how it's done, you create valued and loyal customers and strong relationships."
Learn more about Blake at: blakemichellemorgan.com
Gregorio Uglioni, CX Goal Keeper, Best-selling Author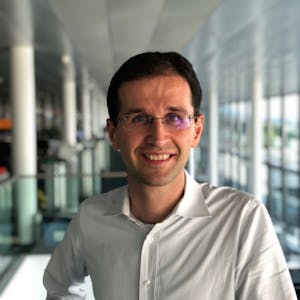 Snippets & thank you cards
"We are human beings and we often forget how important a THANK YOU is. Only 2 words which have a big impact on others.
Saying thank you is the easiest way to recognize that you appreciate somebody and it doesn't cost a penny. In addition, it has a big positive effect on the receiver. While we are working we often forget that we are human beings, customers, family members etc... At home we often say "Thank You". Why not doing the same in the office?
I started writing some thank you cards and you cannot imagine which feedback I am getting!!! I encourage you to try and you will find it out. My clients love using snippets because 1-1 emails can take up a lot of time. Snippets allow you to create a customized and relevant email with just a few clicks. "
Learn more about Gregorio at: cxgoalkeeper.com/aboutme
Jeff Sheehan, CX Consultant, Author of Customer Experience Management Field Manual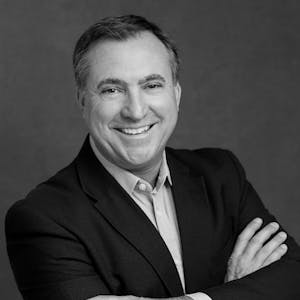 Moments of Truth
"Thanking our customers is a wonderfully powerful and simple act of kindness that has a great deal of positive impact on your customer's experience. I would go so far as to call it a "moment of truth" because being recognized for their choosing the organization, transacting with the organization, and perhaps being a loyal, long-time customer with the organization all merit this small courtesy. However, it is also noticed when it is absent.
Here are a few ways we show our thanks to our customers:
Greeting customers with a warm welcome. We must acknowledge every customer we encounter with a greeting that acknowledges their presence and appreciates their coming to see/call/interact with us.
A fond farewell as they leave us. Offering a sincere and personalized version of "Have a great day, come and see us again" is an excellent peak-end point to give customers. It provides a point of connection with customers because it infers that they are valued today and future.

Celebrating with them. Suppose you helped a customer with their home purchase, wedding planning, going on their dream vacation, delivering their baby, buying their car or boat, or helping them achieve any other significant event. In that case, you have a unique opportunity to say thank you for being part of your customer's journey. I received a hand-written card signed by all of the staff at the veterinary clinic where I had my 21-year-old cat euthanized; it was a significant event for my family and me. That was an unexpected act of compassion that won my loyalty for years.
These are many ways to express thanks to our customers, and most are simple, easy to do and make a powerful impact on people. So whether you are engaging customers over the telephone, face-to-face, or in correspondence, expressions of thanks are always welcome."
Learn more about Jeff and his CX guide at: mybook.to/CXFieldManual
Ankesh Agarwal, Group Senior Manager - CX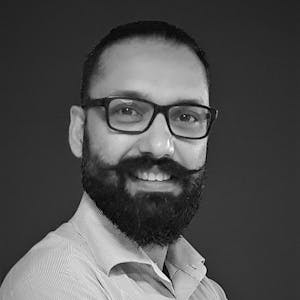 Nice gestures
"For us, it all starts from our founder's vision "My dream is to create great moments for everyone, everyday", which is a guiding principle for the leadership's commitment, the management teams' action plans, and trickles down to empowerment of the customer facing staff.
One of the examples of providing great moments comes from our entertainment business with multiple concepts. Our bowling concept had a huge rush especially during long weekends where customers had to wait for their turn, this feedback was played back by them to our staff.
We explored options and our gaming arena on the floor above seemed to be a good option to keep waiting customers engaged. We handed over free games vouchers for waiting customers. Not only did the team feel empowered from handing over the vouchers, the gesture was much appreciated by our customers."
Learn more about Ankesh at: LinkedIn
Monique Richardson, Customer Service & Service Leadership Expert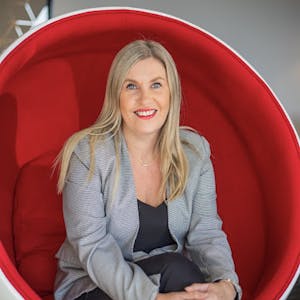 High level personalization
"While delighting customers can look different for each industry or organization, as a Customer Service Speaker, Trainer and Coach, I focus on creating moments of delight prior to, during and after the learning engagement and at each touch point. If I had to sum it up one word, it would be high level personalization. The most common feedback from I receive from clients is in regard to the lengths I take to understand the unique needs of their business before I work with them in delivering any learning solutions. Over the years this has involved everything from me getting dressed in the team uniform and working shifts alongside the team, conducting interviews, washing cars and even giving blood to see what the experience is like for customers and the frontline. I will do anything and everything I can to understand the organization and the teams I am working with.
One of my favorite ways to delight prospective and current clients is to also get to know each of them on a personal level and know what is important to them both personally and professionally. It creating emotional connections and demonstrating care and empathy that builds long-term relationships. Whether it is by remembering the names of their children, favorite sports team, or sending a meaningful gift or a book I know they would love, in our fast-paced busy world, it is human connection and genuine interest in another person that can create the biggest and most memorable moments of delight."
Learn more about Monique at: Moniquerichardson.com.au
Gustavo Imhof, Director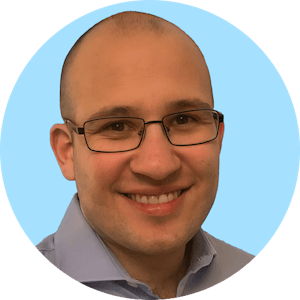 "We heard you"
Nothing says more "I appreciate you" than closing the loop with your customers. We're all used to those surveys we get from brands after an interaction or on an annual basis, but how many of us can pinpoint that one time a brand reached out and said "We heard you"? Unfortunately, the answer is very few of us can name even one brand. There's something incredibly powerful about going back to those customers who gave you ways to improve and going to them and tell them what you did about it.
It doesn't cost you much (provided you actually listened, that is!) and while it should be common currency, it makes you stand out from the crowd and makes you memorable. After all, what do we, as humans, crave more than hearing "you matter"? In my book, that's the most cost effective way of showing appreciation!
Learn more about Gustavo at: Cxahead.com
Nate Brown, Senior Director of CX at Arise, Co-Founder of CX Accelerator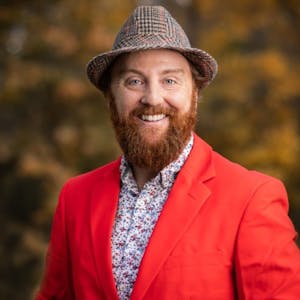 Help your customers learn something new
"As in any relationship, expressing our gratitude towards customers is an essential part of building loyalty. They are the hero of this story after all! We get to position ourselves as a grateful guide.
One way to do just that is using a platform called 'Thnks'. It used to be that sending things in the mail was such a massive hassle (especially with people working from home these days) but Thnks truly makes it easy. All that's needed is the recipient's email address. You will find several items here that are sure to be a wonderful surprise! Any customer will be blown away by a thoughtful and personalized gift.
Another great way to say thank you is to help your customer to learn something new! Are you reading an amazing book that is relevant to customers? SHARE with them the book and its amazing take-aways. Suddenly, you are growing smarter together, which is one of the galvanizing, loyalty-generating, forces in the world."
Learn more about Nate at: Cxaccelerator.com
Stacy Sherman, Vice President Marketing, Agent & Customer Experience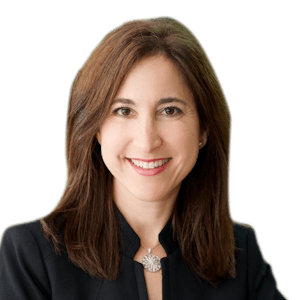 3 Easy Ways To Show Customers You Care About Them
1. Send a thank you note.
"A personalized, handwritten note means a lot especially in the high technology world we live in. Consider sending a postcard with a few sentences of gratitude. It requires only a few minutes of your time and about low postage cost. One of my favorites is Postagram.
2. Pick up the phone, the old fashion way.
People know to call your customer service 800# when they have a problem. Yet, hearing from a company proactively to express words of thanks helps build trust and connections. Reminder: must be genuine and authentic as customers know the difference.
3. Ask for feedback and close the loop.
Contacting customers and listening to their perspectives demonstrates that they matter. Infusing "voice of customer" (VoC) into your CX practice can actually be your game-changer, IF you're Doing CX Right®‬."
Learn more about Stacy at: DoingCXRight.com
Bonus Feature - Surprise and Delight Customers with Bonjoro
As these experts pointed out, there are strategic ways you could be showing customers how much you appreciate them. Hopefully you can incorporate some of these tips and start surprising and delighting customers. Also, here are 5 tools you can you use to delight your customers.
And if there's one new way to delight customers that you MUST check out, it's Bonjoro which lets you send personal videos at the perfect moment to turn your customers into Superfans. Easily send a thank you video via desktop or mobile or at other key moments during the customer journey.
Watch the video below to see what Bonjoro is all about, then sign-up for our 7-day unlimited trial.