Bonjoro launches new iOS and Android apps - here's the 7 features you need to know about
We just dropped our brand new iOS and Android apps on to the App Stores.
Here's the 7 NEW features that will be helping you win more leads and create customer super-fans with personalised video in 2020!
Are you ready to level up your video smarts? Grab your phone from your pocket, download the latest version (iOS here / Android here) and strap in to learn some video-ninjery.
ps. Tweet us to let us know your favourite feature, or if you're an existing customer, drop by our private Facebook community with your feedback on what we could tweak and improve in the next release.
#1 Customer context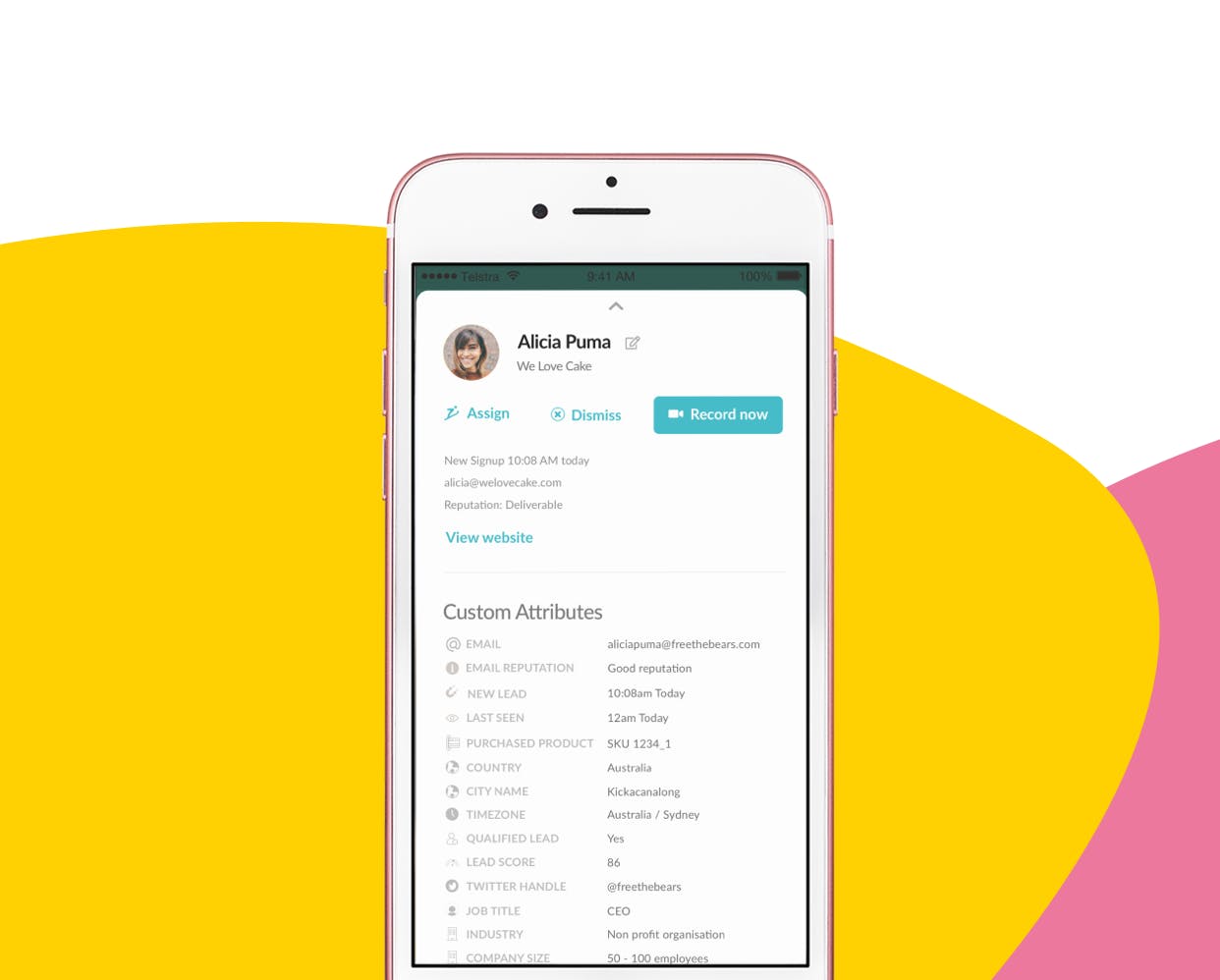 This one is super powerful, and no-one else on the market has anything like it.
You can now see custom attributes from your CRM right inside your Bonjoro app, so you can easily tailor each message to that specific customer - no need to keep doubling back to your CRM or a separate spreadsheet between recording each video.
Want to know which product your customer bought?
Want to see what steps a customer has taken in your product so you can tell them what to do next?
Whatever is relevant to you and your customer, you can now see it all at a glance.
Customer context works with all of our direct integrations listed here, and with ANY app listed on Zapier. You can get a full rundown of how to pull through custom attributes here.
Bonjoro's mission is to make personal and delightful customer experiences truly scalable for any business, and this feature really helps unlock that goal.
What's more, you no longer need to be at your desk to be doing "work" - with the right context you can do these things on the move: selling, onboarding, educating, delighting. Connecting with your customers has never been easier.
#2 Tasklist filters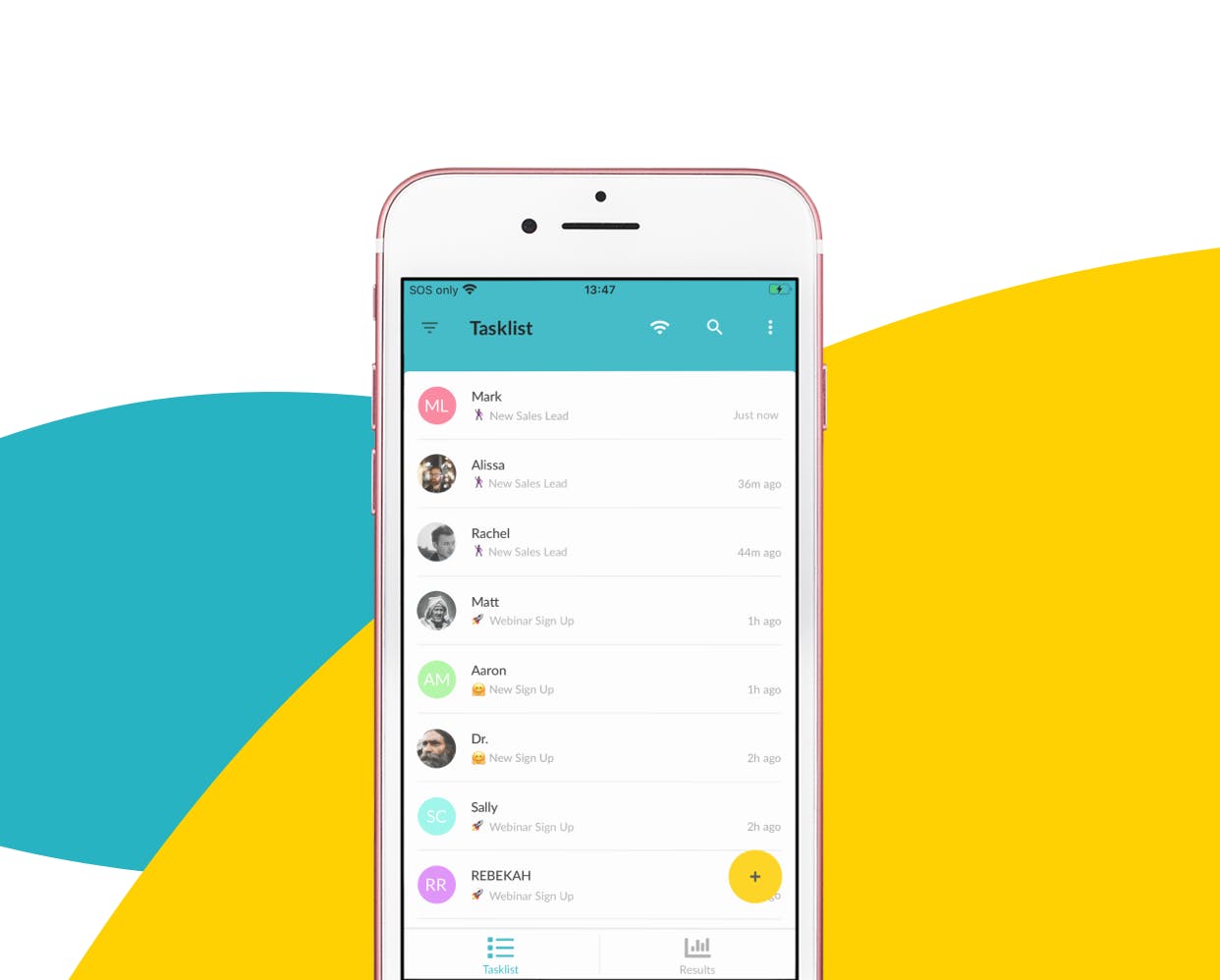 You can now filter your video tasklist quickly dependent on which contacts you want to see.
If you work as part of a team on Bonjoro, you can now filter quickly by team member to see just the videos you need to send.
Secondly, as requested by many of you, we added a filter for Oldest / Newest tasks. This lets you easily go back and complete or clear out any old tasks that may have slipped you by.
Simple stuff, but loads of you asked for it, and it makes your tasks just that little bit easier to keep on top of.
#3 Chat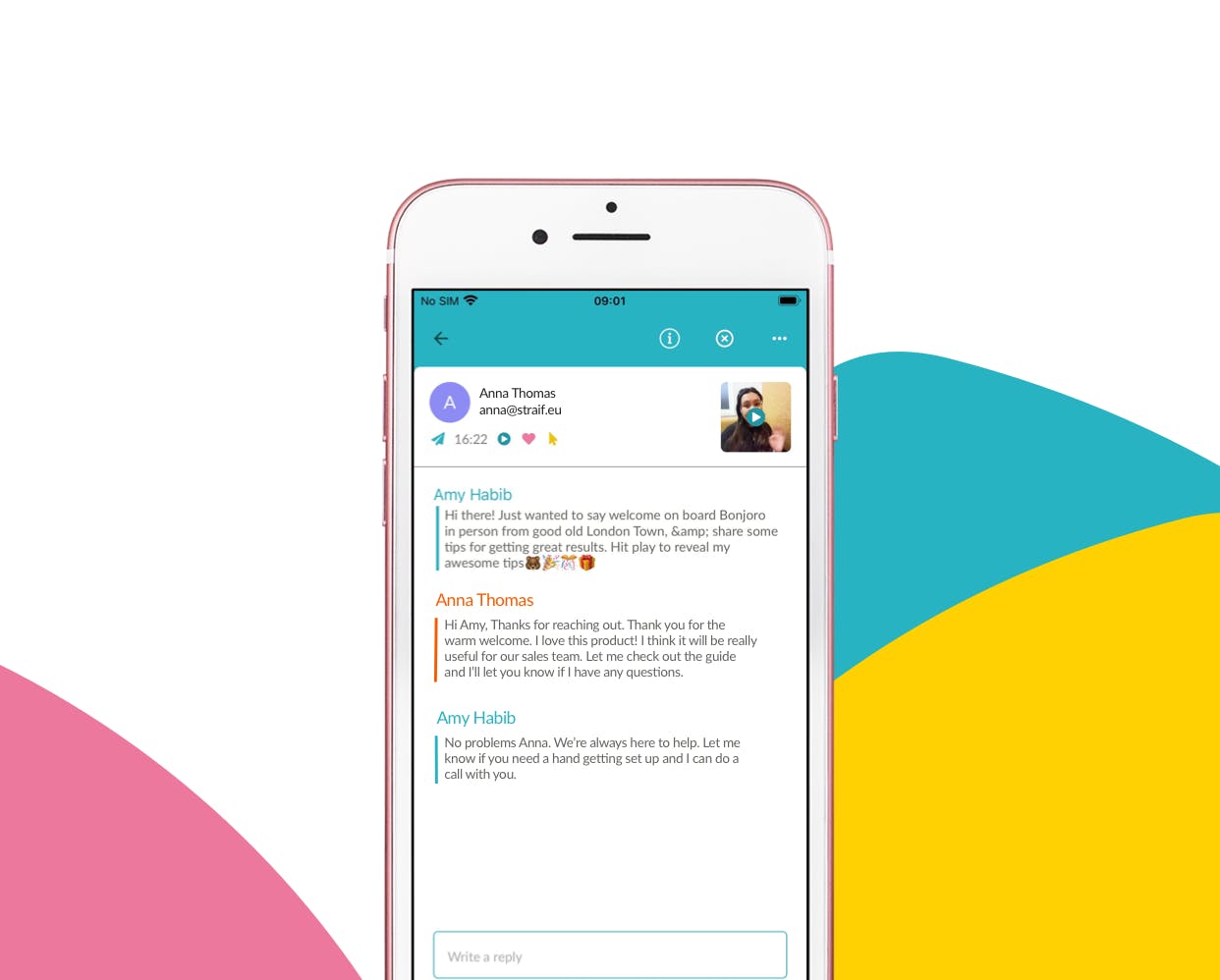 Going that extra mile, and being personal is all about getting a response. It's only when you get a response from a new lead or an existing customer, that you can create a connection and drive action.
This is why we built Chat into your new Bonjoro app.
Just click on your notification when you get a reply, or filter by Replies in the Results tab on your app to respond quickly and personally to customer replies right from inside the app.
You can see in the screenshot how the new Chat interface can help you level-up customer engagement in a quick and friendly way.
#4 Bulk actions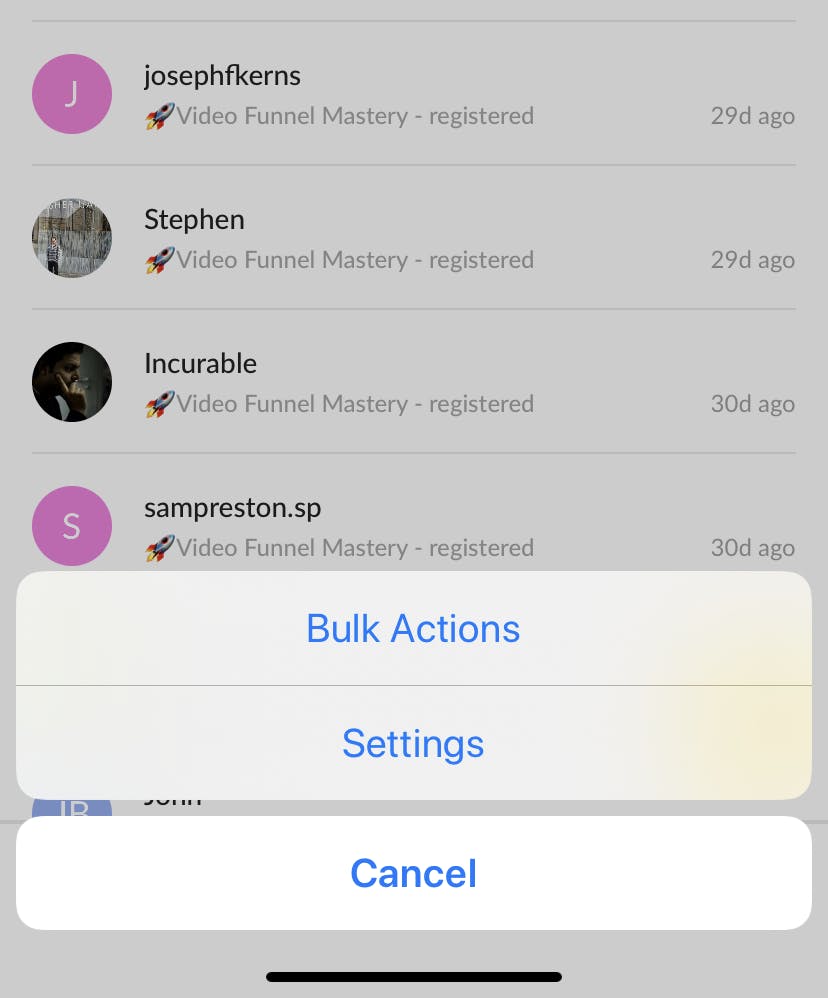 Bulk actions lets you delete, assign and Roll-up contacts in your Bonjoro Tasklist.
These are all designed to help you stay on top of your personal video efforts and not get overwhelmed with things as you scale your efforts.
Psst...Rollups is super helpful for this - more on that just below!
To access your bulk actions, just hit the three little dots in the top right on your tasklist, and then select, delete, assign, or Roll-up. Here's what they do:
Deleting - If you leave your Bonjoro videos for a few days and come back to find your list a little to big, deleting contacts will help you reset and get back on track.
Assigning - If you work in a team, assigning tasks will help you manage who takes which tasks.
For more on Roll-ups read on...
#5 Roll-ups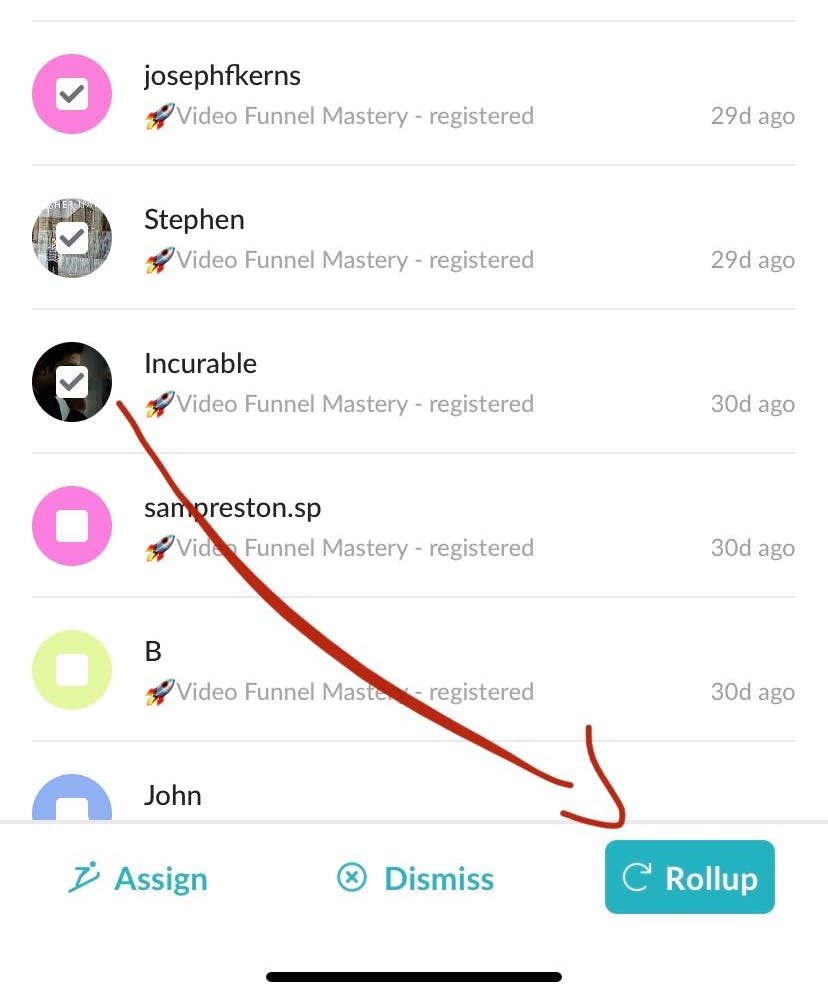 Roll-ups lets you send a single video to a small group of contacts.
All you need to do is bulk select the contacts you want to Roll-up, then click on that new Group and send a video message as normal.
It's a great way to stay on top of your tasks, or update a VIP group of customers with some important news rather than sending a plain-old newsletter. It's still personal and in-the-moment, but a little more scalable for those occasions where a 1:1 video isn't quite what is required.
N.B. Roll-ups is only available on our top Grrrowth plan, which you can see right here.
Go try it out now if you haven't yet!
#6 Tracking filters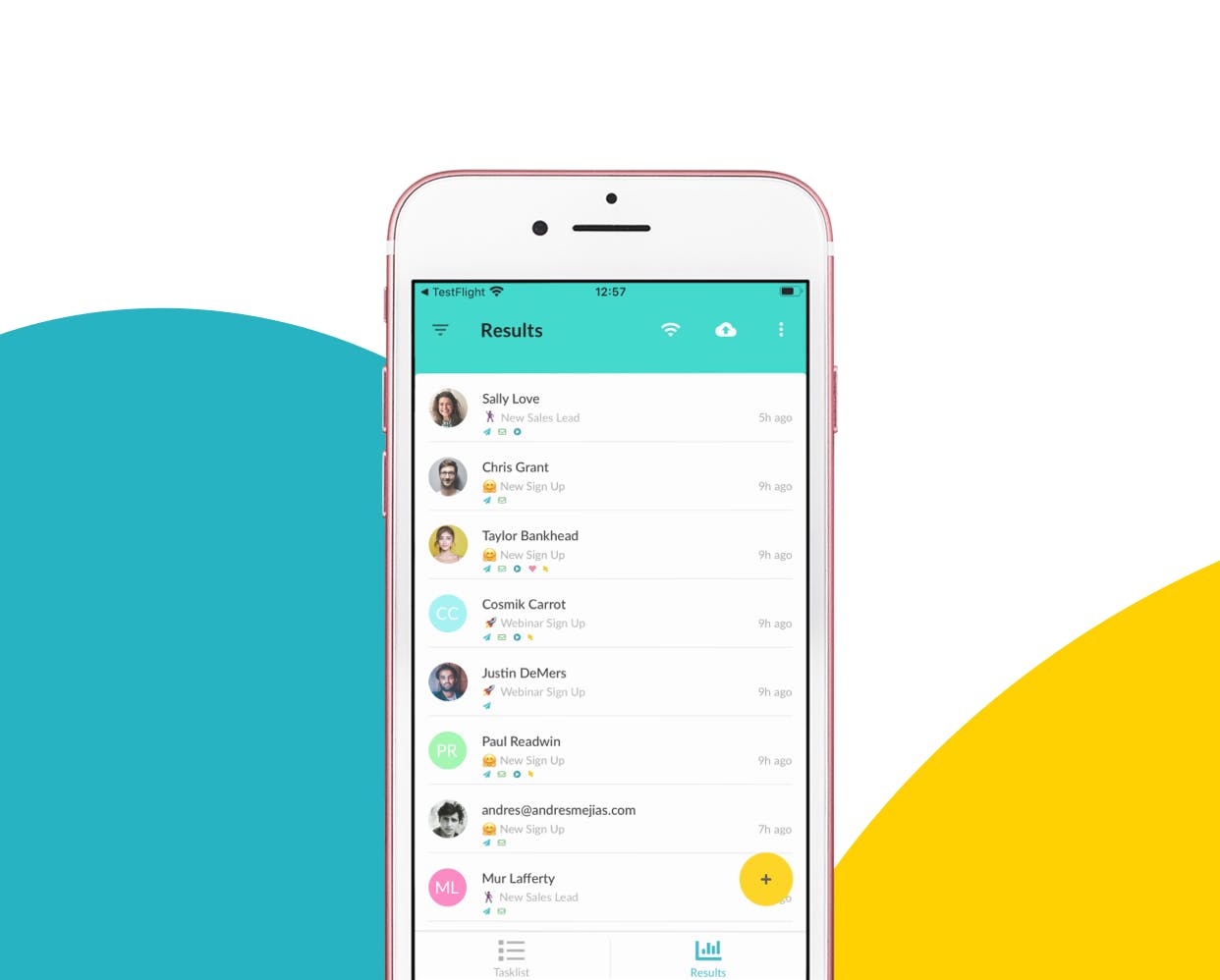 More cool filters to help you work quicker on the app.
You can now filter your Results by every interaction type, including: delivered, opened, watched, thanked, and replied.
This means, for instance, that you can quickly check on videos that went undelivered and choose to resend them.
Or you can follow up with people who watched your videos but didn't respond.
Or you can focus down on just those that sent a reply and keep working them towards a goal, whether that's booking a call, or signing up to your trial.
The new Tracking filters now align directly with the web application, so you have a seamless experience between the two, whether you're at your desk or out and about recording your videos on the app.
#7 Delivery reputation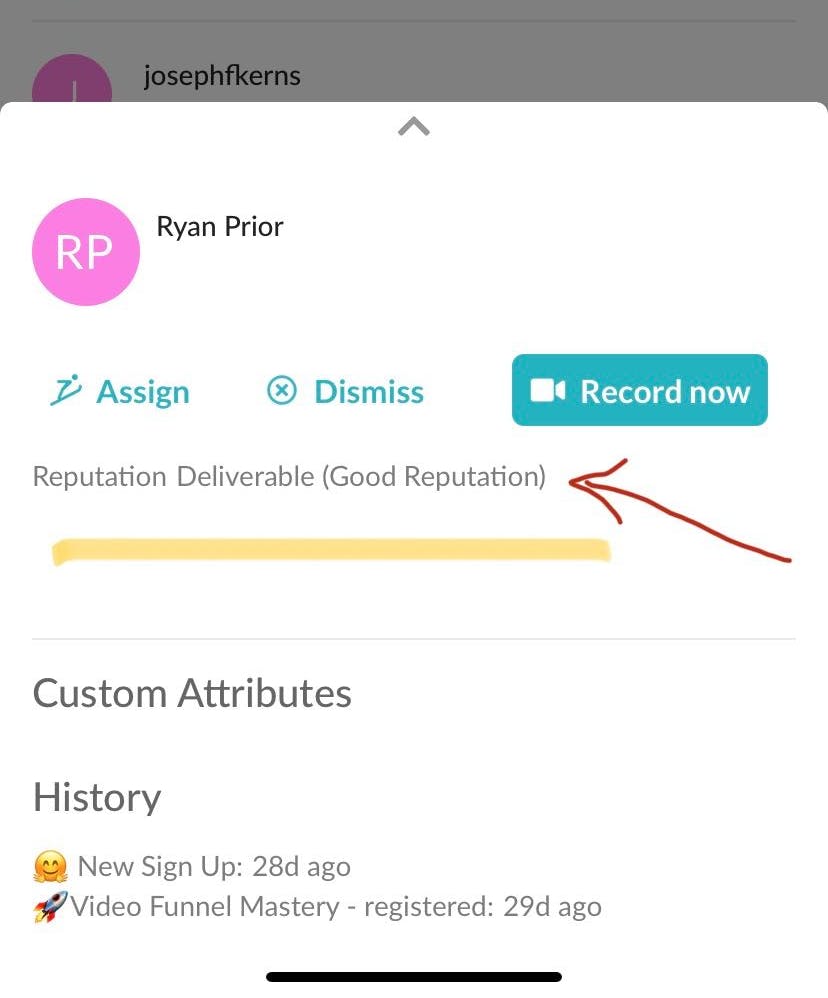 Did you know Bonjoro checks every email you add to your Tasklist for deliverability?
That's right, we check every email for you, so you can see if it will bounce, or if it might be a risky email. This is all in the name of helping you protect your domain reputation, so you retain super high open and view rates on your Bonjoro videos.
We make this really simple in the new app by showing you their email reputation right before you click to record your video. So if you see an address that is undeliverable or risky, you can take the call to delete that contact and move on to your next video.
That's it. No fanfare but incredibly useful, and incredibly important when your email reputation is mission critical to the successful running of your business.
BONUS: Speeeeeed!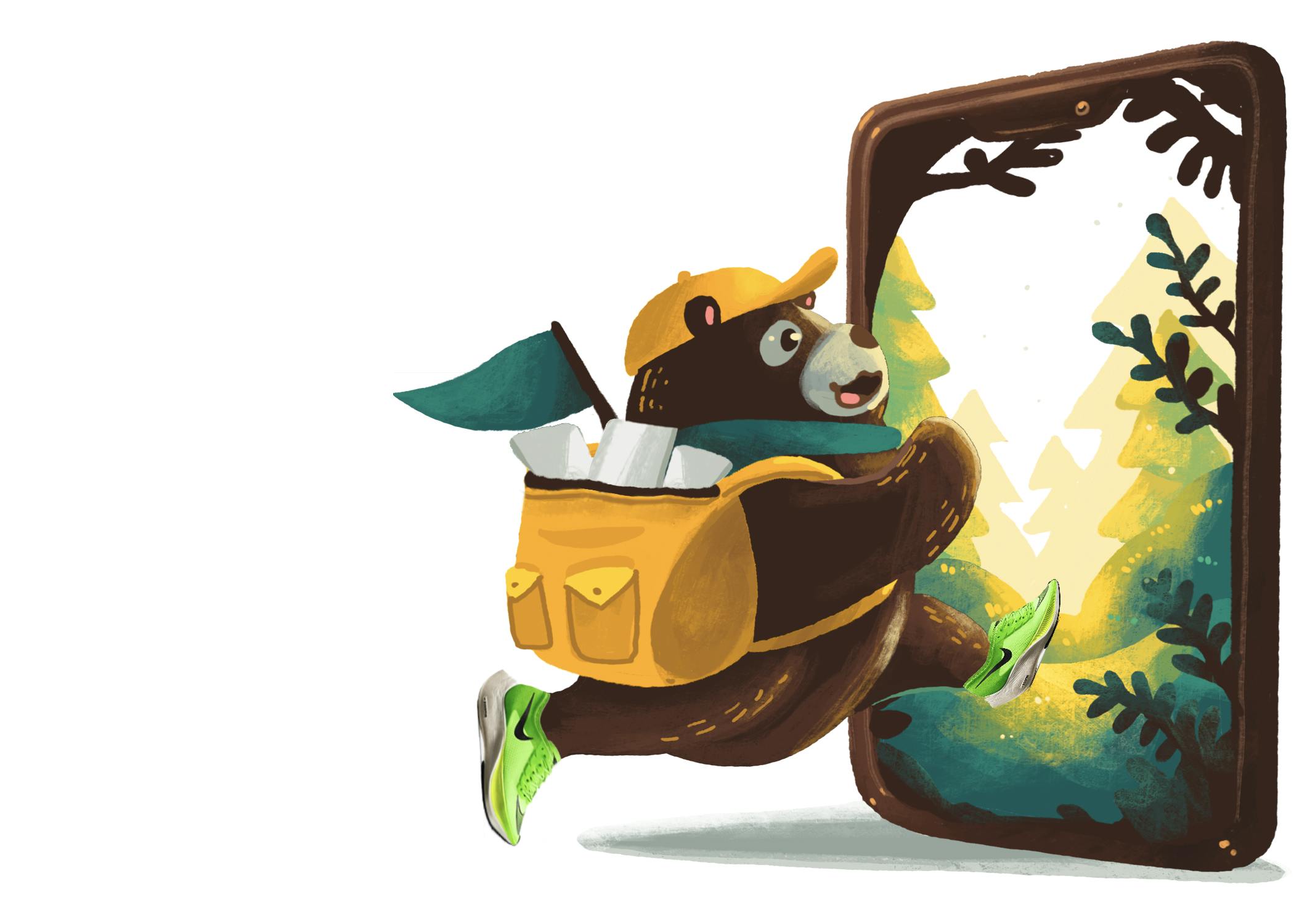 You know those barely legal Nike trainers that Eliud Kipchoge used to run the marathon in under 2 hours?
Well, under the hood, our app is rocking a custom coded, Bonjoro branded, pair of those!
For you this means: quicker swipes, quicker loading, quicker uploads, quicker, well everything to be honest.
So when you send your next Bonjoro video in double quick time, conjure an image of our dev team lacing a pair of Nike Alphafly Next% onto their beloved app code!