7 Techniques to Keep Your Leads Engaged and Turn Them Into Customers
Getting leads is challenging enough as it is but turning those leads into customers is a new level of difficulty.
In theory, you can generate leads with a good awareness campaign on Facebook. Simply displaying your product's key features and showcasing the product as a solution to a problem can be enough to spark someone's interest.
But, for those prospects to turn into customers, you need to fight through a sea of competition. You need to invest in customer engagement and demonstrate that your product is deserving of their attention more than other options on the market.
How can you do this? By coming up with ways to engage leads with different types of content throughout the whole funnel.
Here are some customer engagement strategies and techniques to convert your leads with quality content.
Different types of leads
Depending on how familiar the users are with your brand, they can be characterized as different types of leads. And, given their different experiences, they'll need to be engaged with different types of messages.
Here are the most common types of leads:
Cold leads. These people aren't familiar with your brand and they haven't signed up to receive any of your marketing materials. It's your job to "warm-up" these leads by targeting them with awareness campaigns and displaying your brand as a solution to a problem.

Warm leads. These are the leads that have engaged your brand in some ways: they follow you on social media, regularly like your posts, and have visited your website. They still haven't displayed significant purchase intent but they have had multiple interactions with your brand.

Hot leads. Qualified leads that are close to making a purchase. These leads have typically taken significant actions like contacting your sales team for a price list or putting products in the cart.
You'll find some other classifications online but the general idea is always the same: some people are more or less familiar with your offer and you need to make a distinction between them.
This leads us to our next point.
Before you start: Qualify your leads
So, before you start turning your customer engagement ideas into reality, you need to set up rules when it comes to qualifying leads. In other words: what makes a lead cold/warm/hot? And which actions should you take for each?
However, qualifying a lead isn't only done by analyzing their level of engagement with your brand – it's also done by analyzing their demographic and interests.
That's why a lot of businesses create audience personas: profiles of their perfect customers in terms of demographic characteristics, interests, and more. The closer a real prospect is to that perfect profile, the "hotter" they are as a lead.
Combine all of these things: demographics, interests, purchase intent, and the level of familiarity with your brand to qualify your leads. Keep in mind how relevant and interested your leads are and prepare an engagement strategy for each lead group.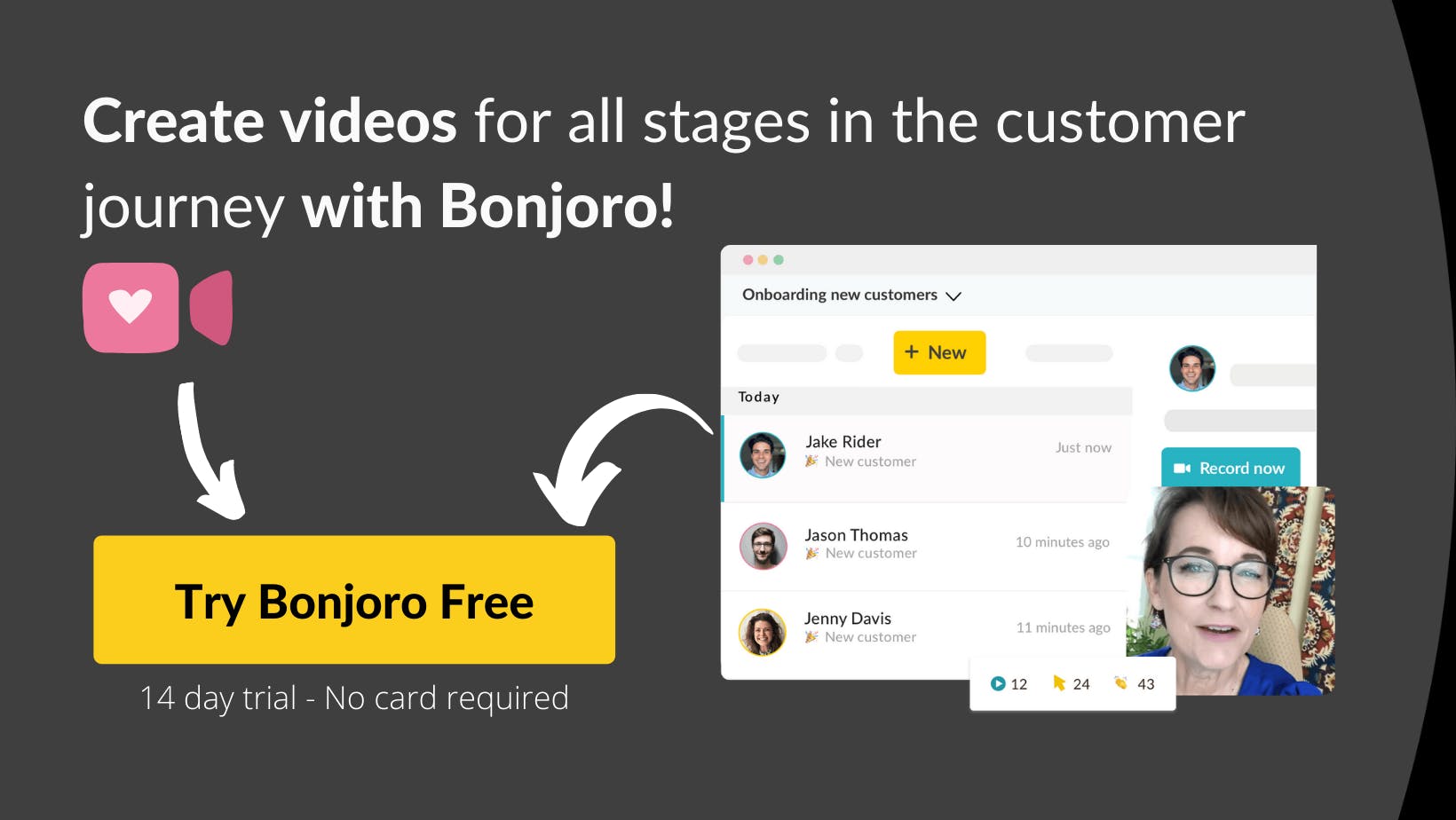 Now that we know the basics, let's learn how to convert prospects into customers!
1. Newsletters
A popular way of warming up leads is through email. This medium is perfect for engaging prospects regularly, sending them special offers and discounts every week/month.
Newsletters give you a unique opportunity to target your leads with a different offer every time, making it more likely that something will interest them.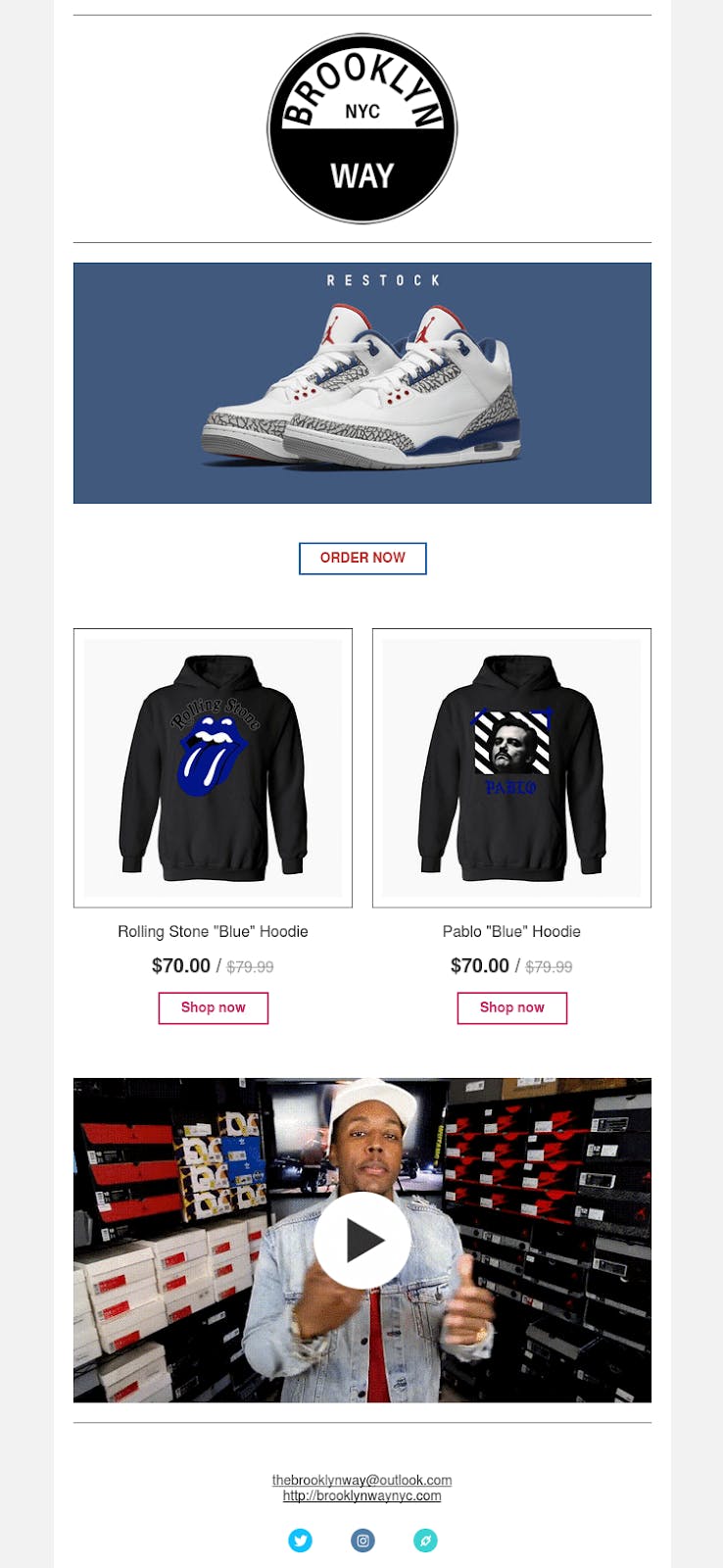 Source: Omnisend
Here are some things you should keep in mind when creating newsletters.
Use compelling subject lines. Your email open rates will largely be affected by the quality of your subject lines. Keep them short, don't use too much punctuation, and try to personalize where you can! Here are some more email subject line best practices from MailChimp.

Visually appealing templates. Whatever you're trying to sell, it needs to be presented enticingly. The products/product features have to be displayed and organized to spark interest and make the users more likely to click and visit your website.

Optimize for mobile phones. This applies both to the length of your subject lines and your overall design. Be careful about how you structure your design elements and where you place your CTAs, as you'll want smartphone users to have an easy way to take a look at your offer.

Don't send the same emails to everyone. Like we mentioned in the previous section, not all customers should be targeted with the same messages. Create audience groups and customize your messages as much as you can.
2. User surveys
Another interesting way to get more customer engagement is through user surveys. Not only will these surveys give you a chance to collect emails and see what your users are interested in, but they'll also show your customers that their opinions are listened to.
You can use surveys to inform your marketing strategies and make important adjustments. For example, are there some parts of the user experience that your customers would like to change? Perhaps your checkout isn't as easy and intuitive as you thought? You can also see which of your competitors your users prefer and get a better picture of where you are on the market.
There are dozens of survey tools online that can help you create effective questionnaires.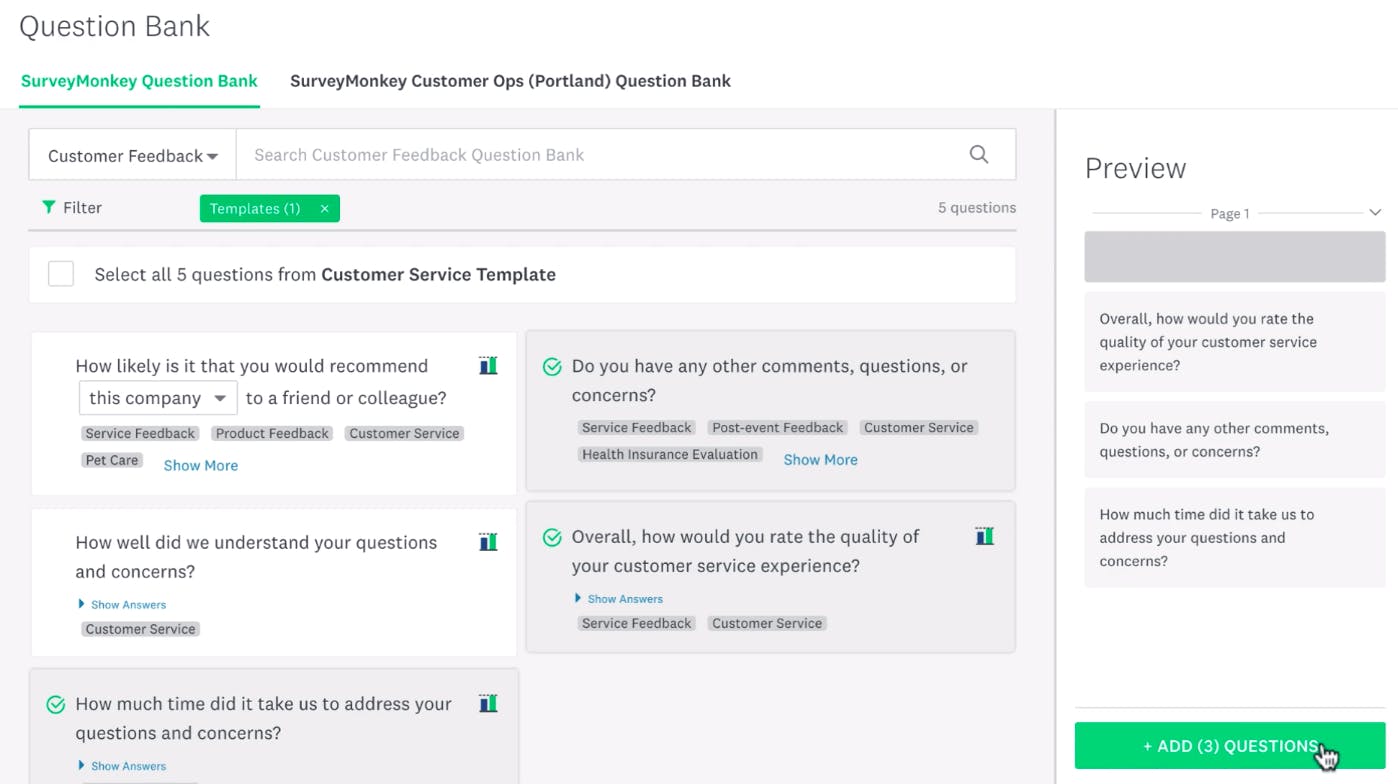 Source: Website Planet
Some of those tools even have preset questions that can help you get started before you come up with specific questions about your business and industry.
3. Engage users with video throughout the funnel
Regardless of whether you're engaging a cold or a hot lead, you can make a video for almost any opportunity.
The users that are closer to the top of the funnel would likely use some educational and presentation videos that raise awareness about your products while other prospects might make use of tutorials and similar content that goes deeper into specific features.
For example, check out this Fossil smartwatch video:
This is top-of-funnel content meant to introduce the users to a new product. It shows the product in use and we see various situations where it can come in handy. We also see its sleek design and interesting options.
Now take a look at this video for Fossil for the same product:
This video is meant for people who either already own the watch or are seriously considering purchasing it. It goes much deeper into the features of the watch and all the different settings you can use. It's also much longer, as a "how-topurchase" video should be.
You can use all sorts of videos to spark client engagement, including user testimonials, product promos, messages from the CEO, "welcome" videos to onboard new customers, and much more.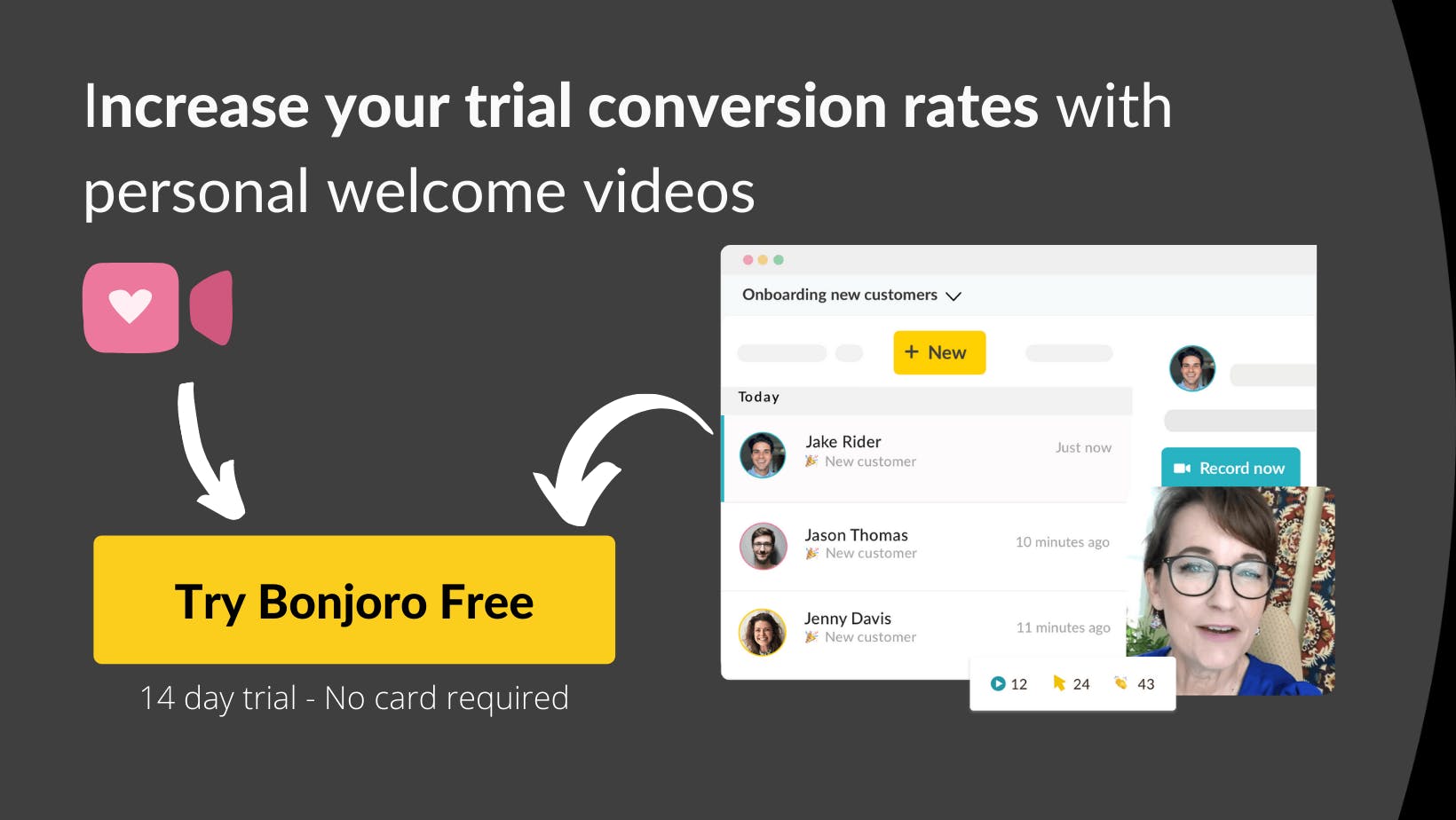 4. Show exceptional customer service
We can't speak about customer engagement without mentioning customer service – how and where your users interact with your brand is of utmost importance.
If you want to convert prospects into customers, you need to be there when they display any sort of interest in your brand or products. That often happens on social media, email, website, or other customer service channels.
That's why you need to be present on all those channels at all times.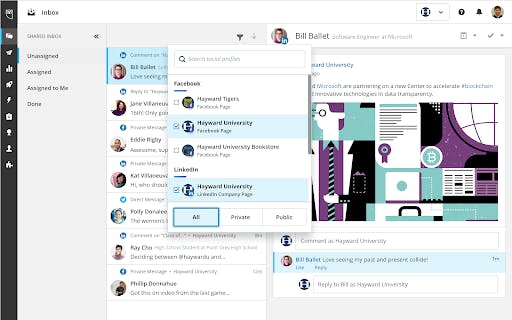 Source: Hootsuite
Here are some ideas to quickly bolster your customer service:
Use social media tools to centralize your social media interactions and keep them in one place for easier communication. That way, your customer service agents don't have to keep refreshing several social media channels all the time to give timely responses. By following the social media best practices, you will manage to keep your leads engaged at all times.

Use chatbots to reduce response times and give your customers answers to some simple, common questions. The questions that are too complicated to be answered by a bot can be redirected to a live chat with a customer support agent.

Implement an FAQ section on your website to provide answers to questions before customers even ask them. Over time, this section can be supplemented with tutorials and evolve into an elaborate information hub where your users can find everything they need.
Customer service is a huge field of study and there are a lot of things you can do to improve this process. But, trying out these three techniques can be a great start!
5. Keep your website offer fresh
An easy way to boost customer engagement and turn website visitors into buyers is to regularly refresh your offer and place the new products/collections on prominent spots throughout the website.
Think about it: someone who keeps visiting your website might like your offer in general but they're still looking for the one product or offer that would be perfect for them. If you have new products or new promotions for old products, give them priority on your homepage and draw attention to them.
Keeping your website fresh also shows your visitors that you're an active, growing business that always has something new to offer!
6. Introduce personalized recommendations
Building on our previous point, having personalized recommendations on your website can be the next step when it comes to keeping your website interesting to visitors.
There are a lot of roads to take in website personalization. You can take a page out of Amazon's book and show people products based on their previous purchases.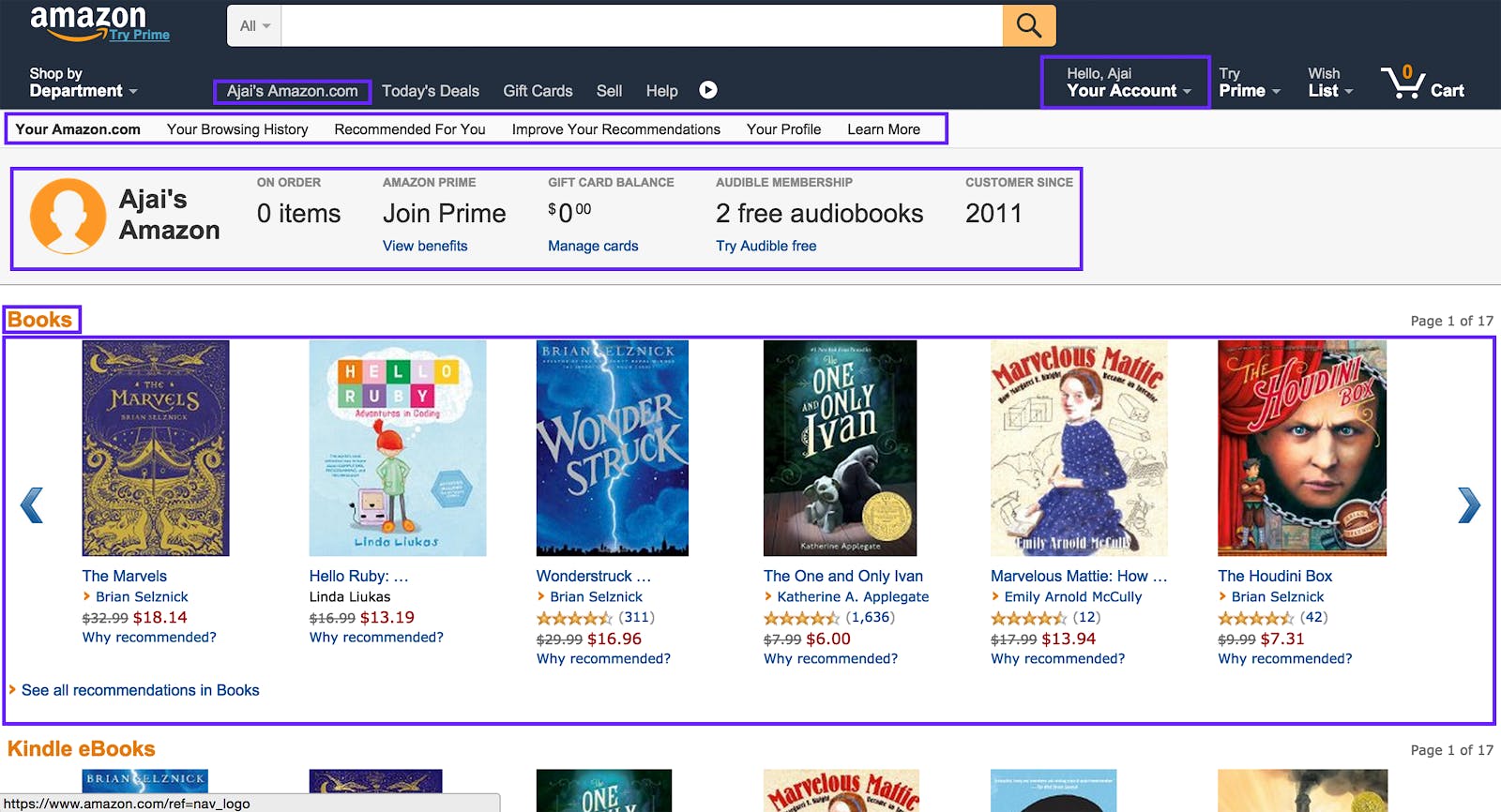 Source: Vidora
Amazon does a lot of other things well, too: they provide "interesting finds" that are updated daily, as well as the "recently viewed" section that also gets updated when you use their platform.
These are all things you can implement on your website to keep the experience more interesting for your visitors and, more importantly, increase your chances of converting them to customers.
Even if you don't go as far as to offer completely personalized recommendations, you can tweak your homepage or landing pages enough that not everybody gets the same experience.
For example, ASOS customizes your homepage after you've first visited their website and selected between the Men and Women categories: every next time you visit the website, your homepage will be ASOS/Men or ASOS/Women, depending on your initial choice.
Source: ASOS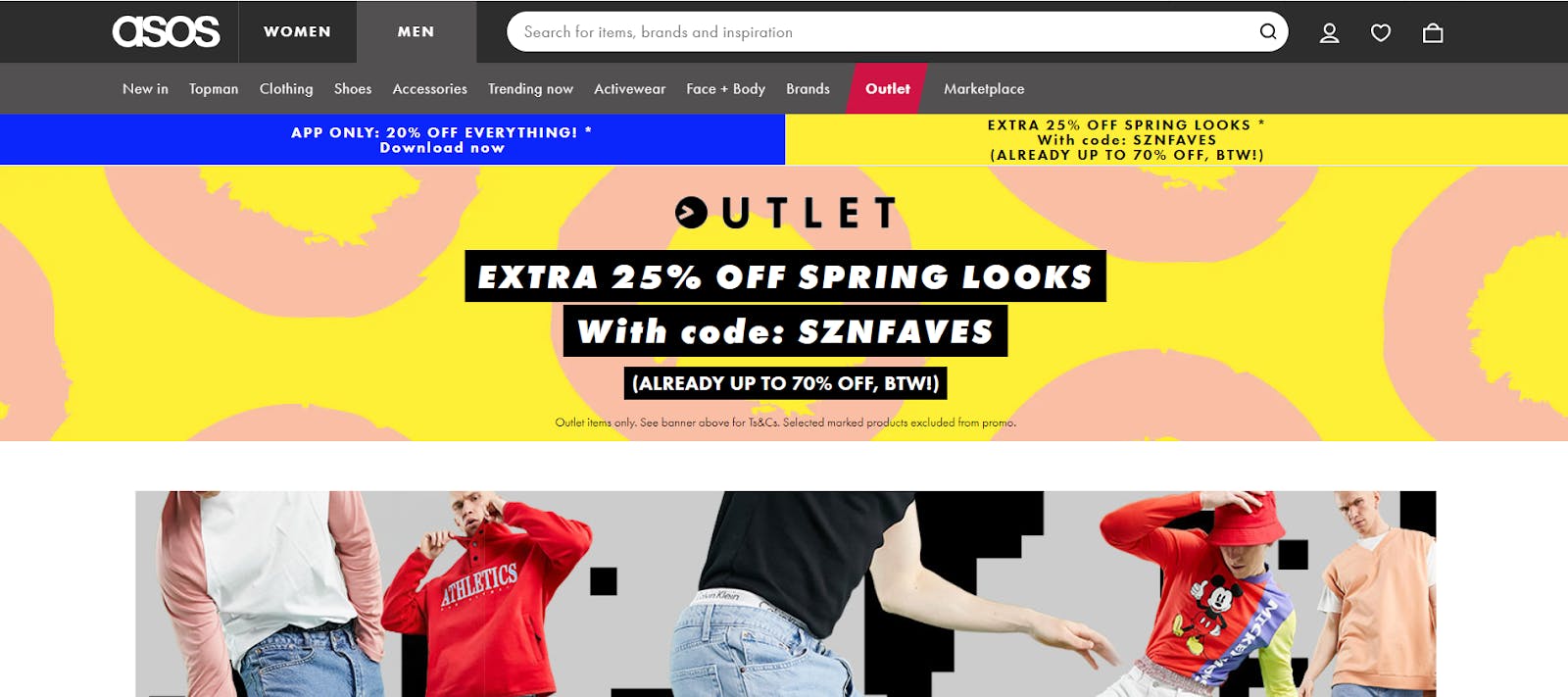 While this isn't a big move, it makes the purchasing process quicker and it gives the visitors an impression that they're viewing at least a slightly personalized offer.
And, research shows us that people are more likely to make a purchase on a website that gives them personalized recommendations!
7. Use retargeting
Finally, you can keep your leads engage by targeting them with campaigns based on their previous interactions with your offer.
This is done through retargeting campaigns that use pixels to track user behavior and record it to give you better insight into which users are interested in which products/services.
To do this, you need to set up tracking on your website. Depending on where you want to reach those visitors later, you might need to set up different kinds of tracking. For example, Facebook has its own tracker called the Facebook pixel which is a piece of code that allows you to build retargeting audiences.
The Google Tag Manager is another piece of code that you can implement directly into the header code on your website.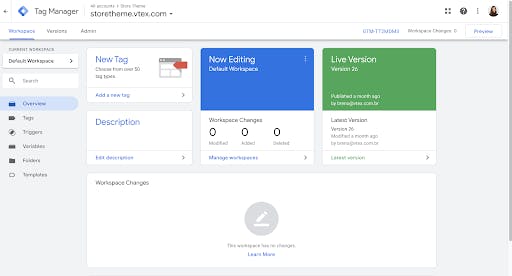 Source: GitHub
After you install a tracker, you can start creating campaigns that target specific users with the offers they'll likely find appealing (because they already viewed similar products/services).
Customer engagement strategies: the final word
Making sure that your leads always have a reason to come back to your offer and engage with you is a great way to gradually turn them into customers.
Focus on providing value through your offer and direct communication, and the results will come!
Also, don't be afraid to make things personal: use customers' names, show your face, and let your customer service agents have informal conversations with your users. They will likely appreciate an honest approach and pay you back in loyalty.
If you want to try personalized video as a way to get closer to your customers and boost client engagement, we're here to help!
Register for a free trial of Bonjoro and learn how you can create awesome videos to convert leads without investing in any expensive production equipment.