Did you know?
Bonjoro customers average over 70% open rates, and 40% watch rates 🚀
How it works:
People are bombarded with hundreds of impersonal and irrelevant emails every day. To stand out and grow your business, you need to do things differently.
Join over 20,000 businesses getting more replies, converting more leads, and winning loyal customers with Bonjoro. Here's how it works in 3 simple steps:
1. Connect your tools
Connect Bonjoro to your existing sales and marketing tools to send personalized videos at key moments in your customer's journey. Use Bonjoro to onboard new customers, thank buyers, nurture sales leads, and more.
Connect to your CRM or email marketing tools directly, or using Zapier
Explore all integrations ->

"When people register I've hooked it into Mailchimp. It is a billion times better than sending an email - I think it shows people I'm genuinely interested in them."
Marshall Hughes Founder & CEO, Passel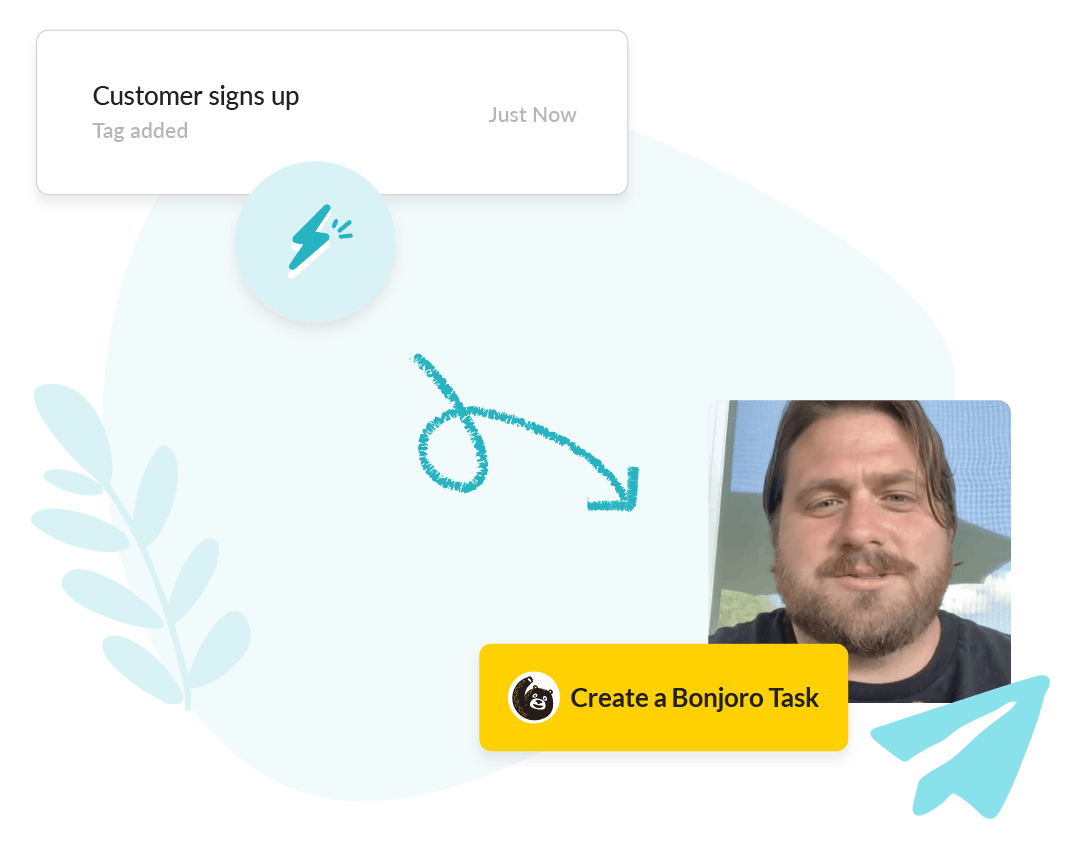 2. Record personalized videos
Once connected, you'll be notified each time you need to record a video. Simply click record to create delightful, personalized videos for your leads and customers at the perfect moment.
Send your videos using mobile (iOS/Android) or desktop
Send your first video ->

"Since adding Bonjoro, 75% of my customers have replied with an email saying how surprised and delighted they were to receive my video."
Melissa Love Podcast Host, Mindlove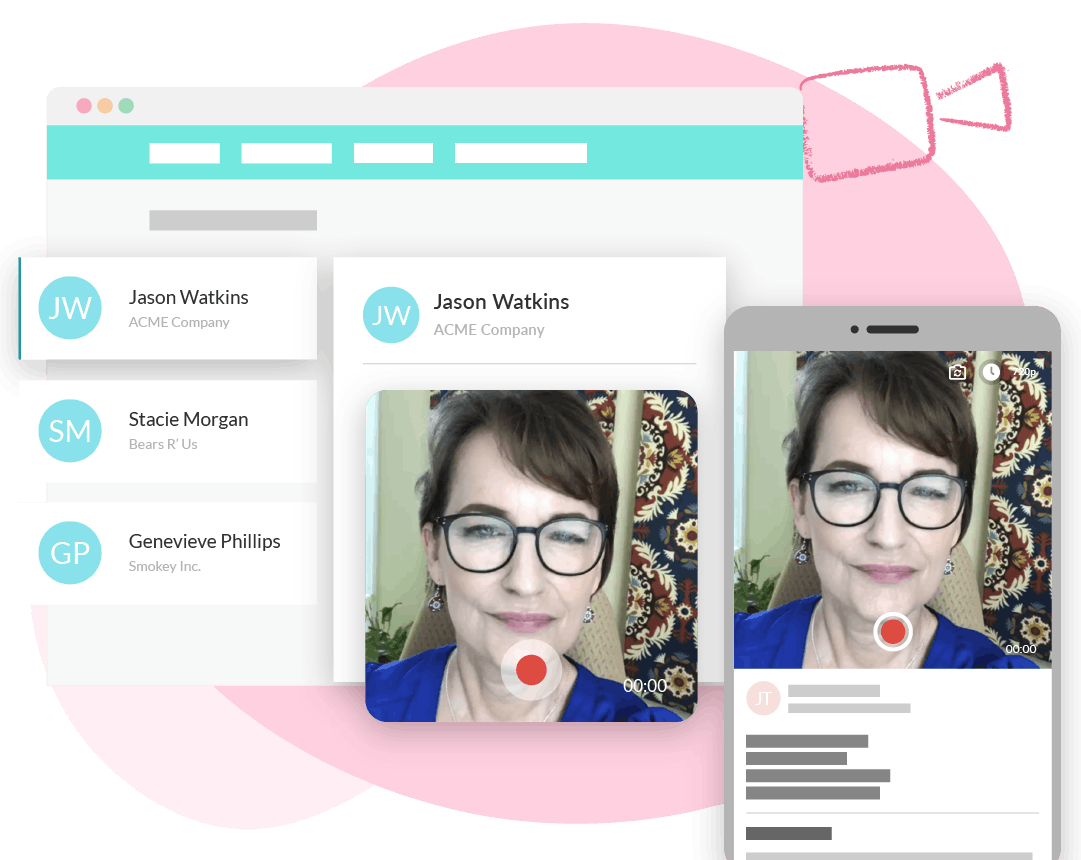 3. Get more engagement
With a ton of clever features to help you personalize and customize each message, you'll get more replies, drive more conversions, and build stronger customer relationships with video.
Add your own branding and CTAs to your video landing pages
Explore more features ->

"I tested Bonjoro videos against text based emails, and my conversion rate from inbound leads leapt from 6.5% to 16%!"
John Sonmez Founder, Bulldog Mindset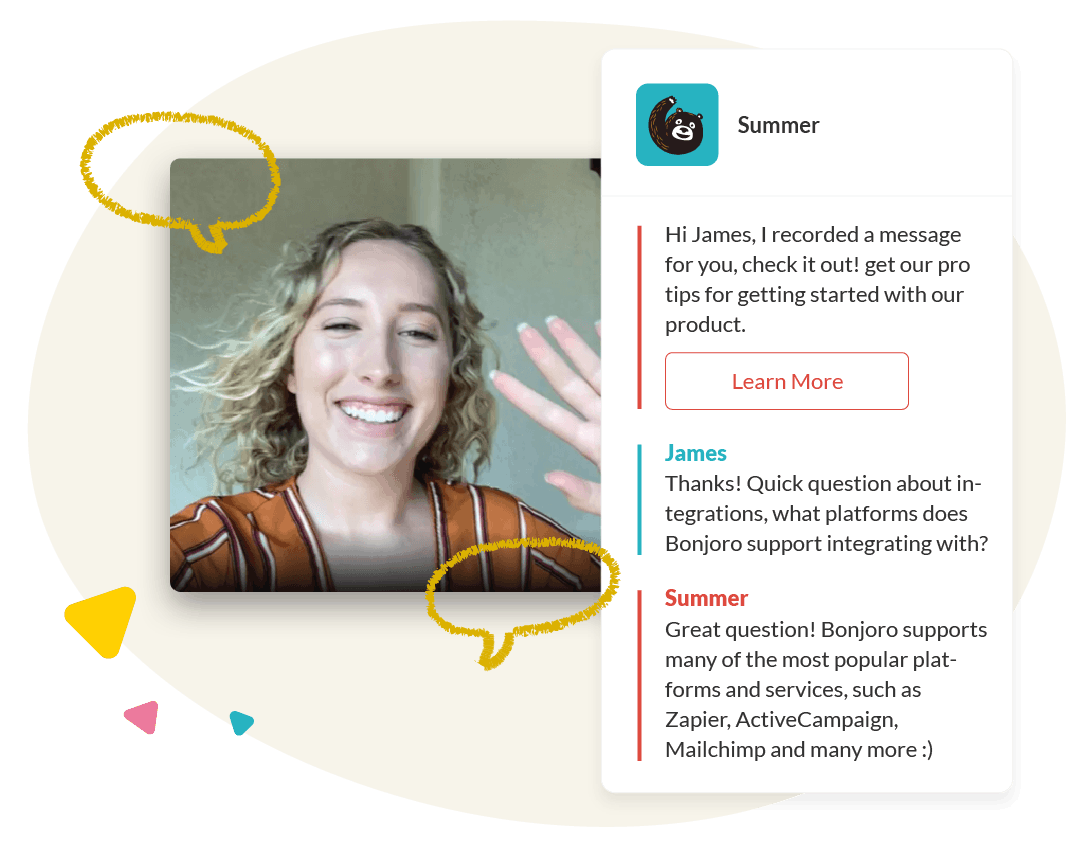 Bonjoro has become my magic formula. What had taken countless touch points over several months was reduced to 5 days.

Tracy Phillips, Video Script Success
Wondering if we integrate with your tools?
From Mailchimp and Hubspot, to Shopify and Magento, Bonjoro connects with your existing setup either directly or via Zapier. Choose from over 1000 possible integrations to power your Bonjoro video workflows.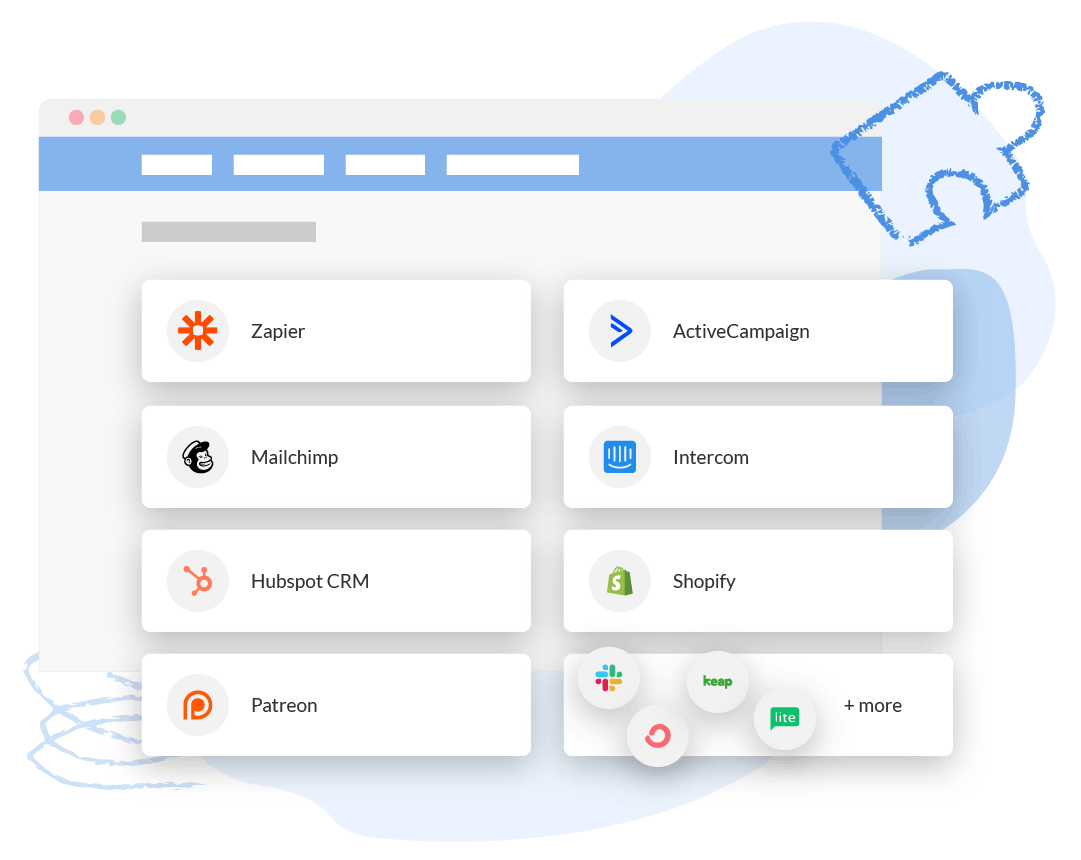 Even such a quick little video - it goes so far! It's really increased our sales, our conversion, and it's also been a huge in terms of customer retention.

Becky explains why she loves using Bonjoro for her consulting business