Delight donors with personal thank-you videos
Bonjoro lets your charity send personalized thank-you videos to delight donors and see engagement and giving flourish again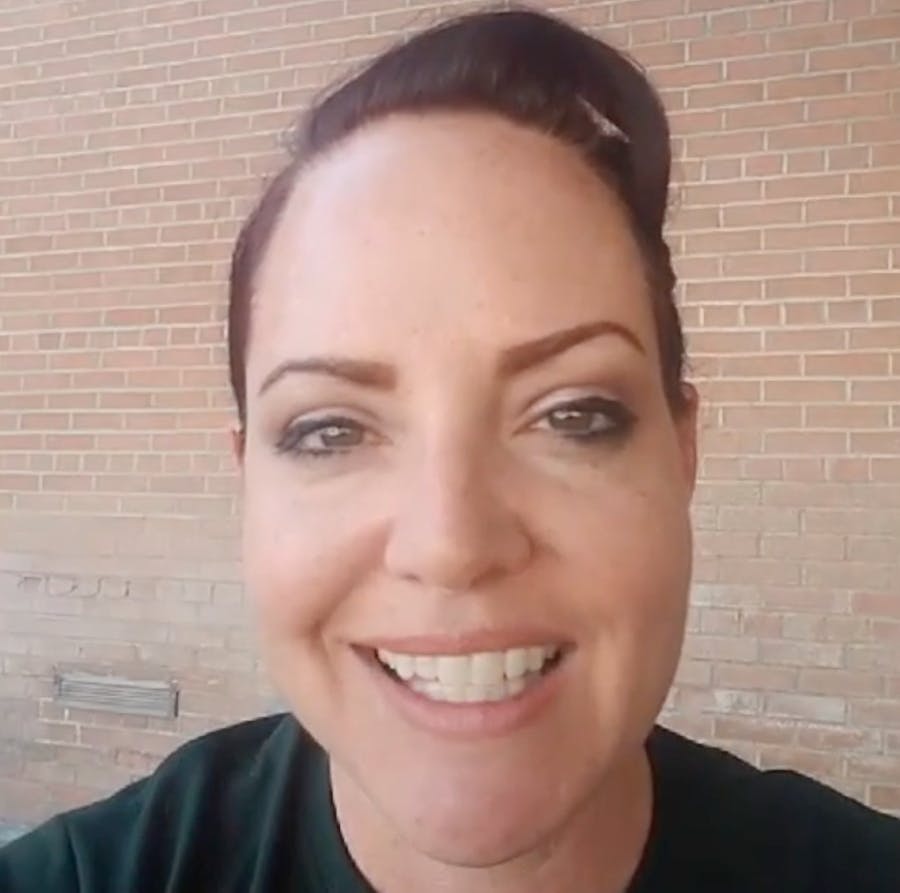 "For me it is an absolute no-brainer that every non-profit, it doesn't matter what size you are, should have this technology…donors absolutely love it!"
Melanie, The Cause Cafe
Send personal videos
Thank your donors and patrons personally
Create and share personal videos at just the right moment to thank new donors, celebrate campaign outcomes, and even re-activate past donors or patrons with timely reminders of your work.
Give Bonjoro a try ->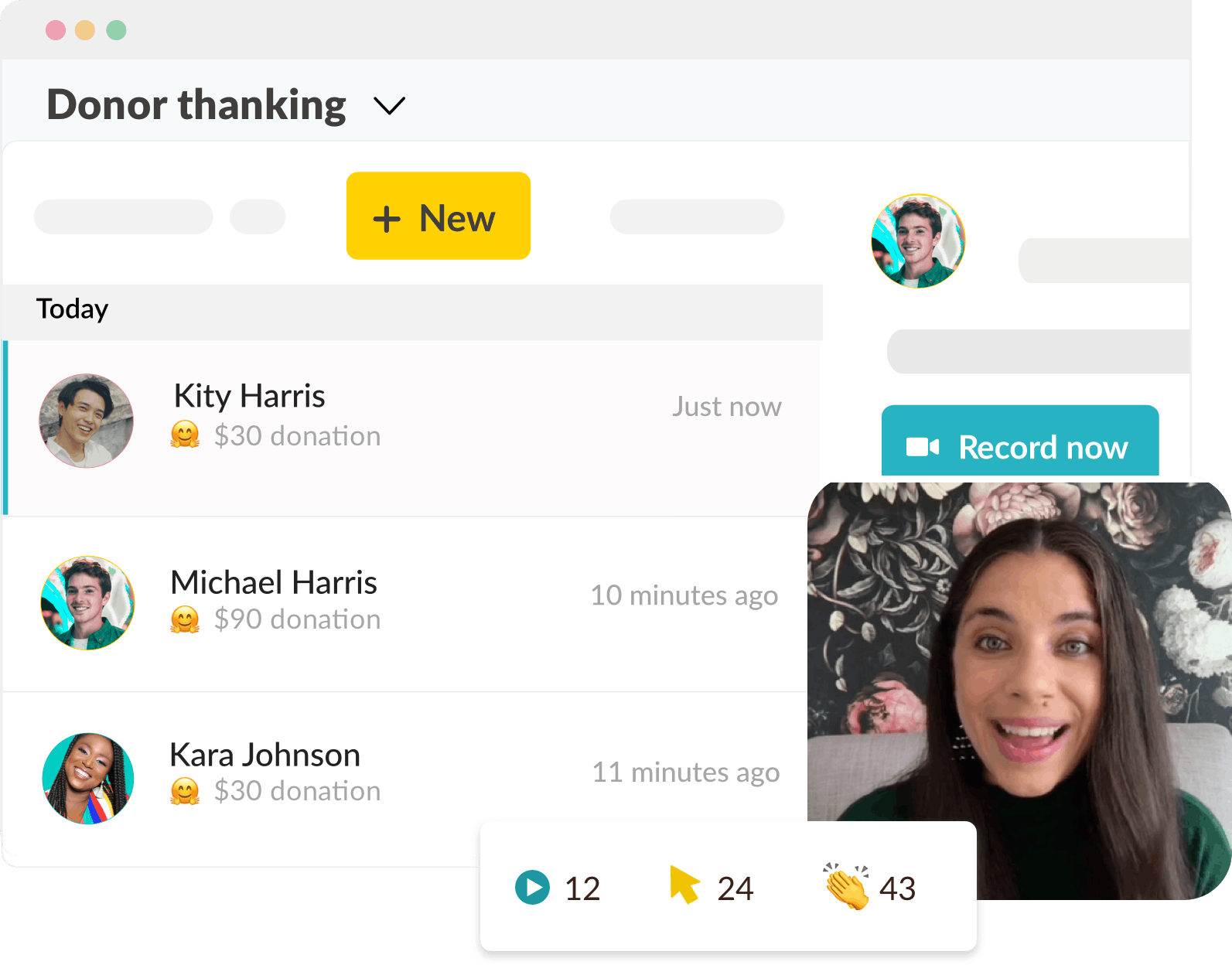 Custom branding
Spark a lifelong connection with your cause
Stand out in your donor's inbox with something truly personal. Customise your videos with your charities' branding, and add CTA buttons to drive further donor engagement.
Be inspired by our video playbook ->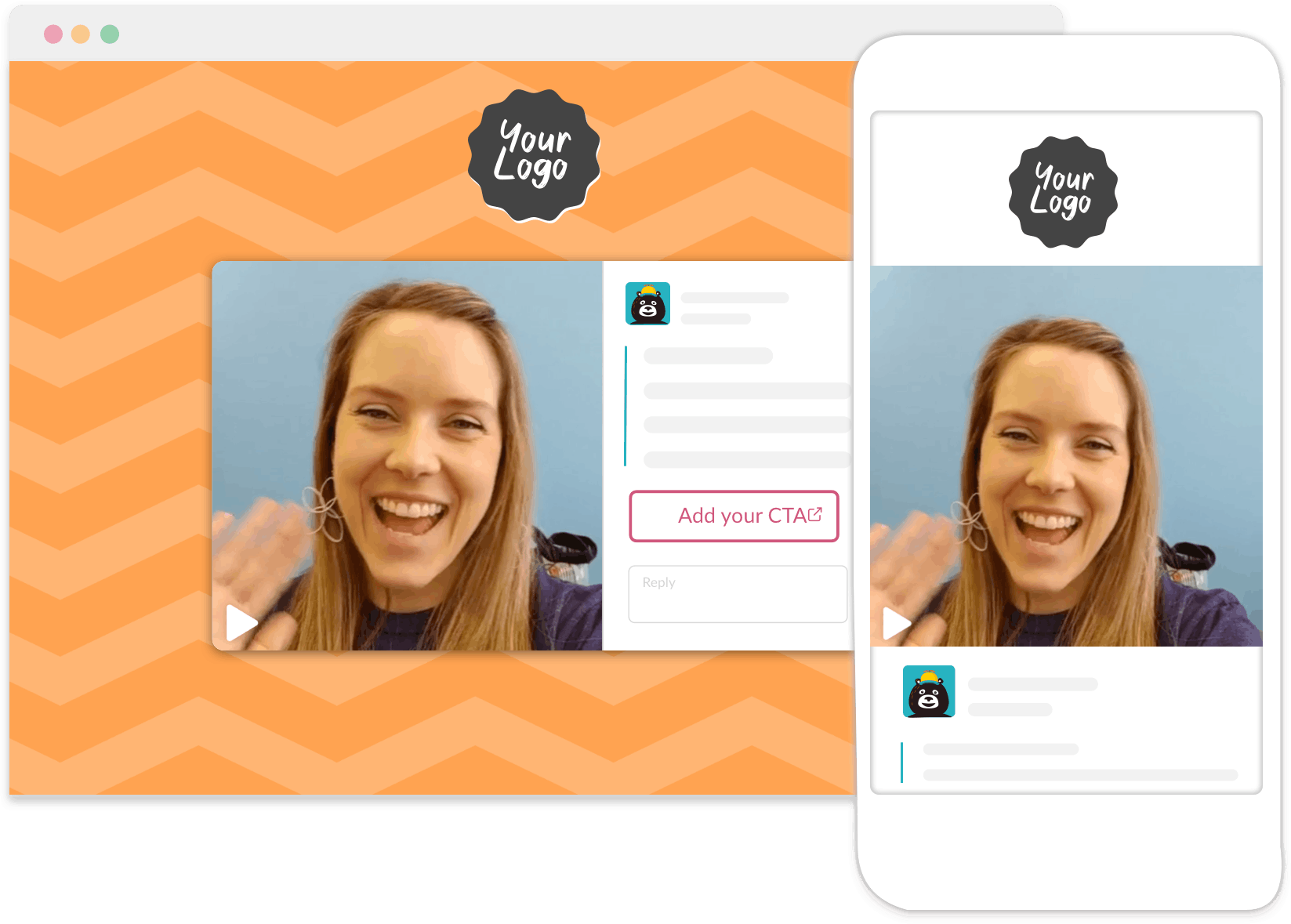 Connect your tools
Works with the Charity tools you already use
Bonjoro connects to your existing marketing tools either directly or via Zapier, so you can send your personalised videos at the perfect moment. Send videos based on key events like new donor, lapsed donor, or community joined.
Check out our integrations ->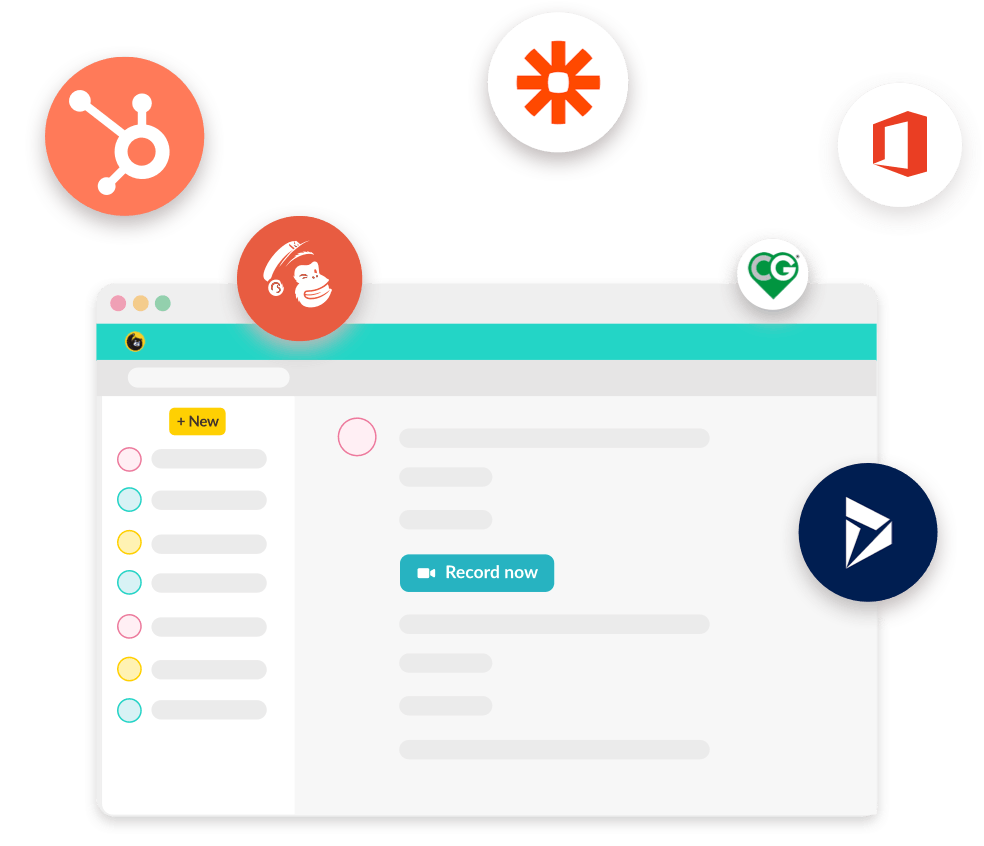 More reasons why Charity teams should use Bonjoro
Get better open rates with personalised video emails.
Spark conversations and drive more advocacy.
Send group video updates to your VIPs using Rollup videos.
How are other charities using Bonjoro?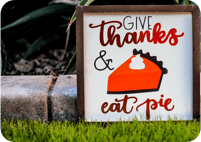 Thank buyers or donors
Send personal videos to your donors at the perfect moment simply to say "thank you".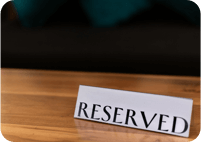 Invite VIP customers to your community
Get your VIPs to join your charities' community by sending quick personalised video invites.
Here's what other charities are achieving with Bonjoro videos.
I paid for several years of my Bonjoro subscription in the first 5 minutes!

Click the video to watch an example video from Tim