Best in class delivery
Benefit from Bonjoro's robust delivery reputation that averages over 60% open rates across our customer base.
Connect via CNAME or Gmail and Outlook OAuth
Track every single step of your videos' journey
Join over 20,000 others getting great results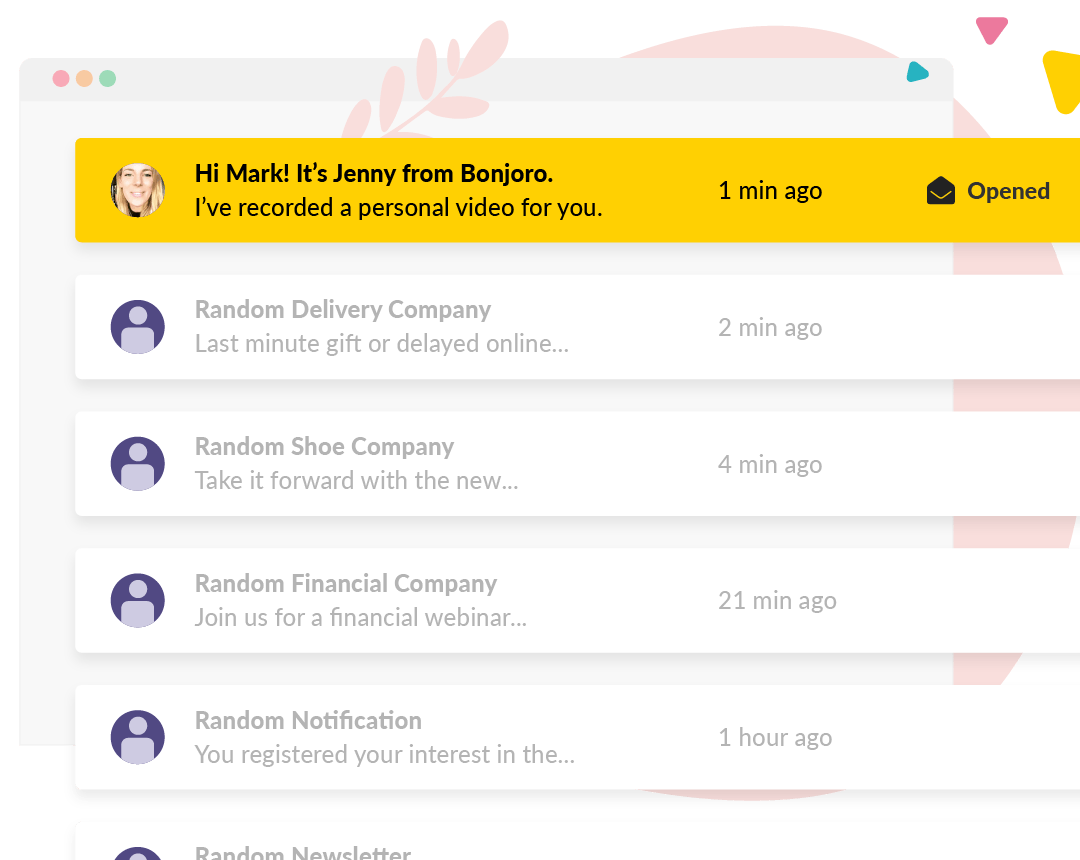 Video templates
Create saved video landing pages and email templates for different moments in the customer journey, and add CTAs to drive action.
Upload your own logo and video background to stay on brand
Get customers to take that next step with eye-catching CTAs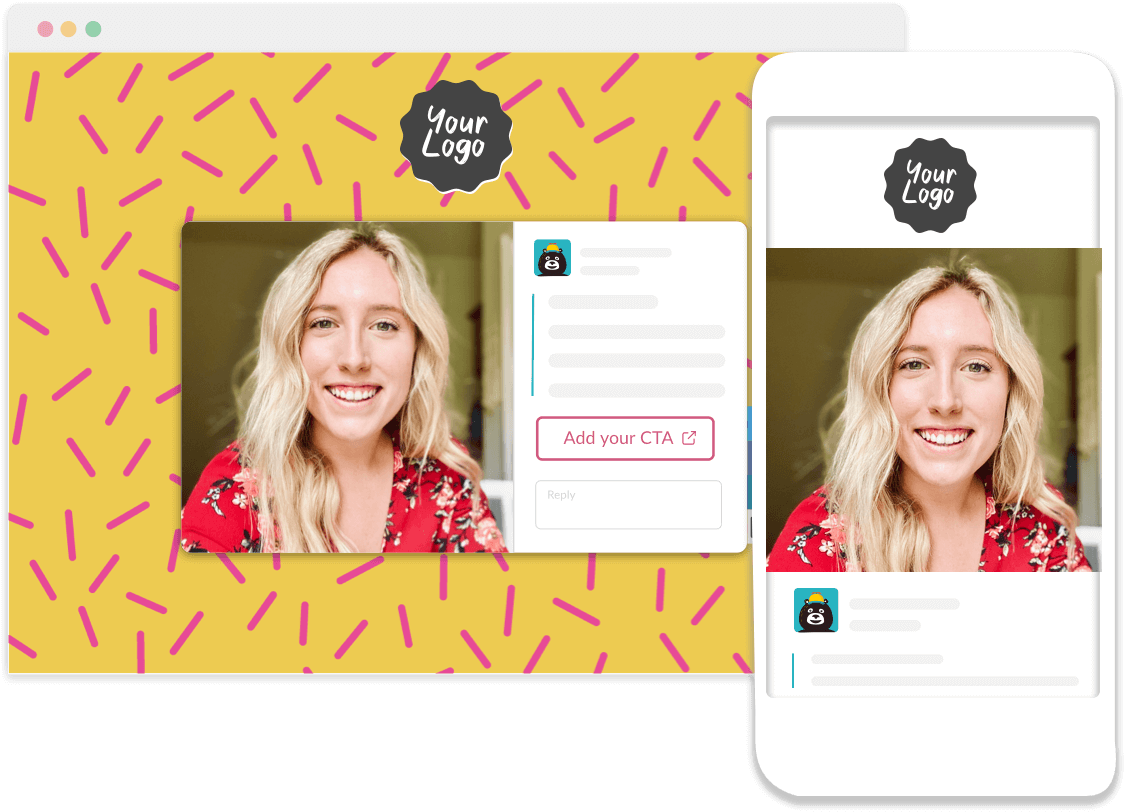 Next Gen templates
Power-up your templates by adding video playlists, or embedding CTAs into your video landing page with apps for calendar bookings, reviews, surveys and more.
Embed pre-recorded videos beneath your personal videos
Add booking forms and surveys right on your video landing page
Create unique experiences for your leads and customers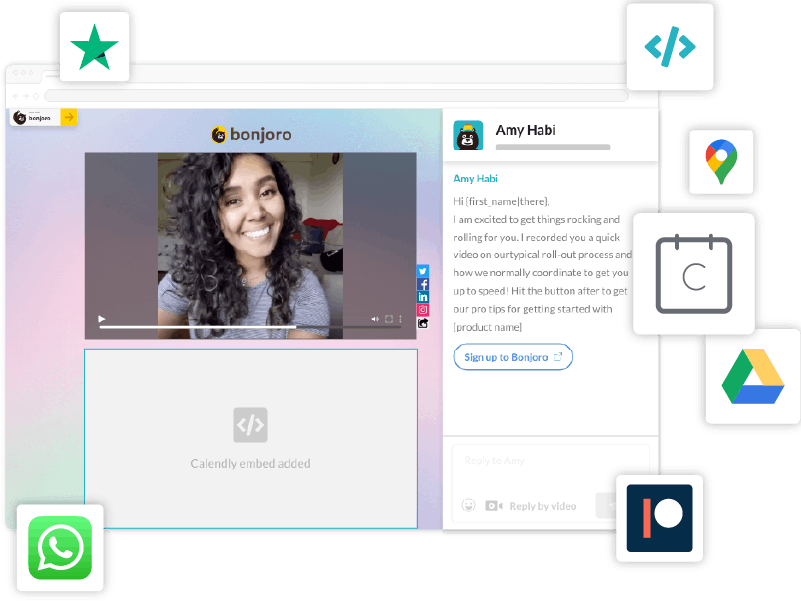 Customer context
Pull in custom fields from your CRM or tools, to personalize your messages at the time of recording.
See all of your important customer data at the time of recording
Work quickly, with no need to constantly refer to your CRM
Deliver hyper-personal and relevant messages that wow customers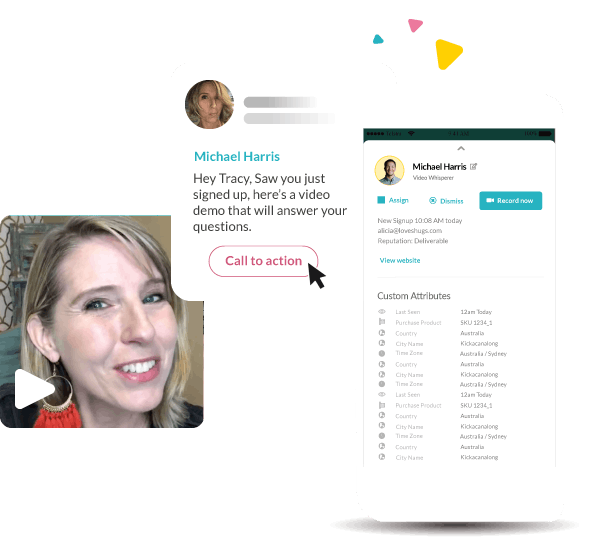 Text replies
Customers can reply directly on your videos so you can spark great conversations and relationships.
Have quick and natural conversations via DM
Turn those replies into action and revenue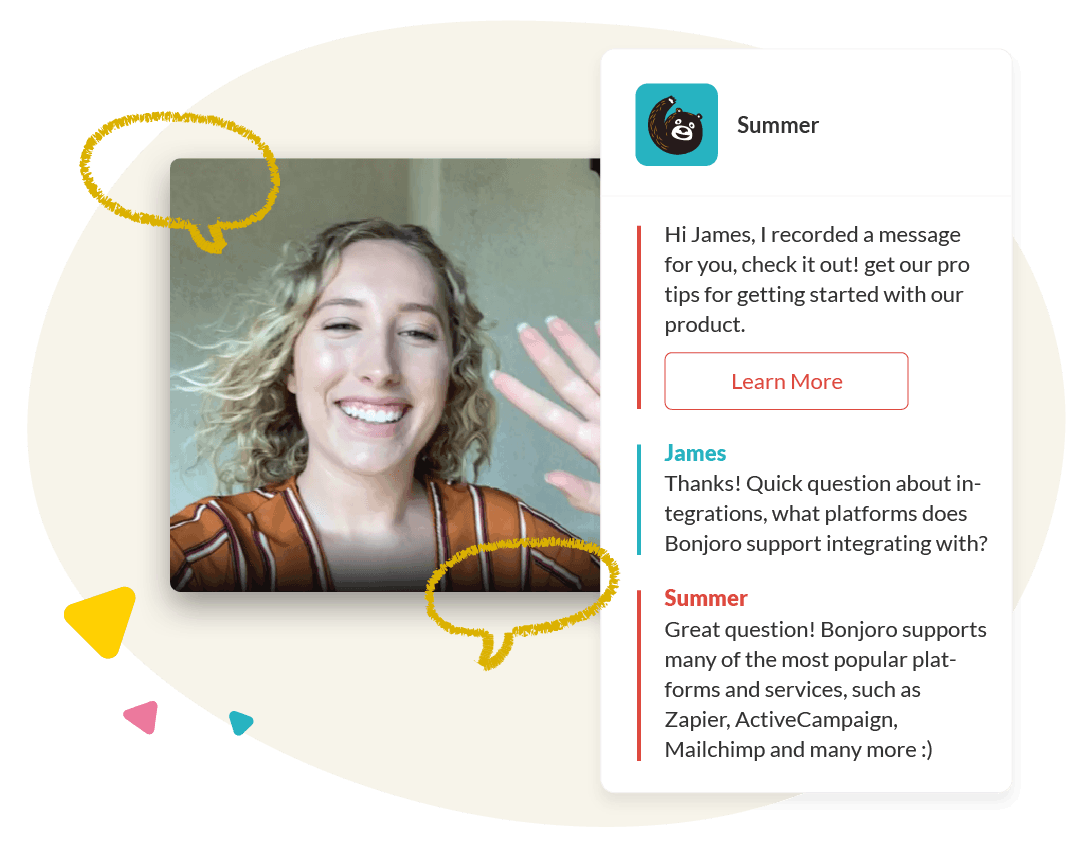 Video Replies
Customers can send video responses back to your messages. Use to gather feedback, or testimonials.
Your recipient can respond with video
Take customer relationships to the next level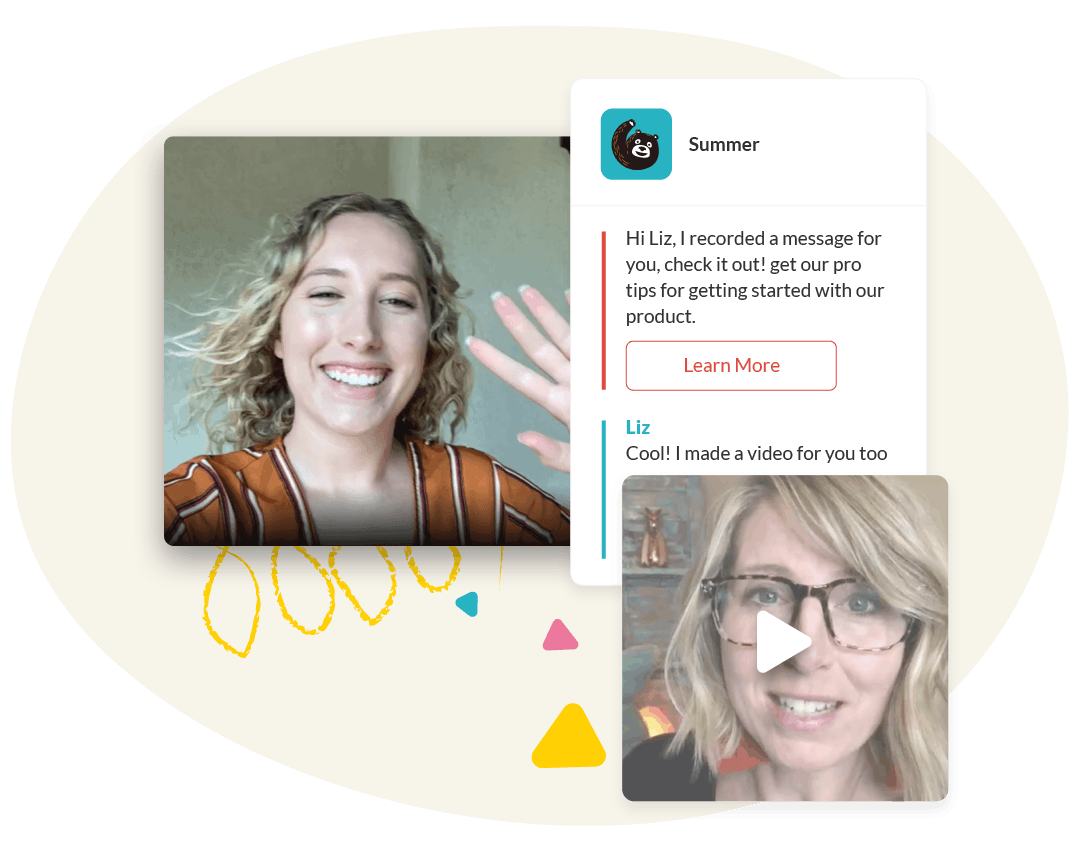 Engagement notifications
Get notified when customers interact with your videos, so you can follow up quickly.
Push or email notifications based on your own preferences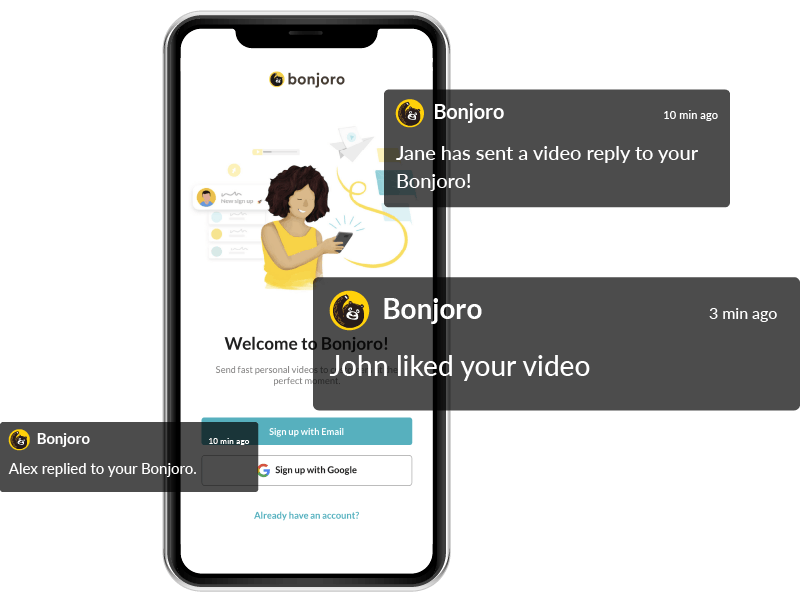 Inbox
Manage all of your replies and conversations in one unified inbox.
Grow your best customer relationships right inside Bonjoro
Filter by engagement type to follow-up with your hottest leads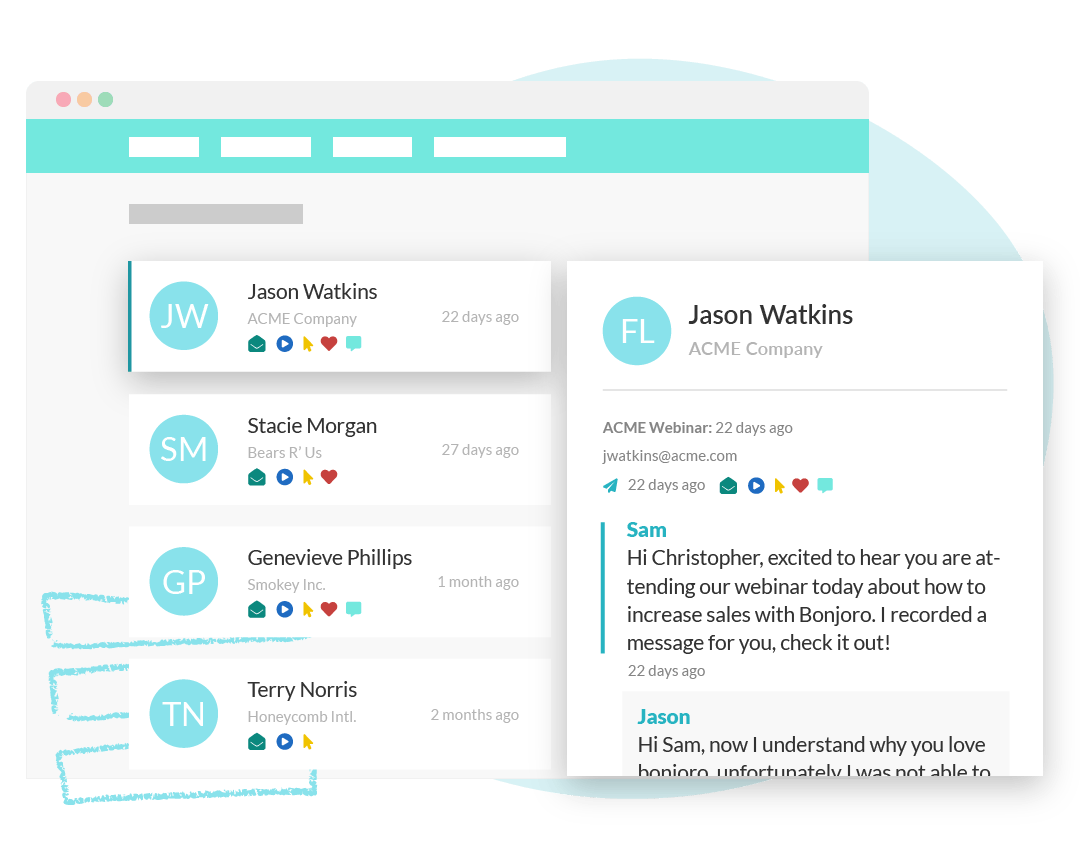 Ready to start your journey with Bonjoro?
See how quickly personalized video can change your business. Bonjoro plans start at $0 per month.