How Bonjoro Works
People are bombarded with hundreds of impersonal and irrelevant emails every day. To stand out and grow your business, you need to do things differently.
Join over 20,000 businesses getting more replies, converting more leads, and winning loyal customers with Bonjoro. Here's how it works:
1. Connect your tools
Connect Bonjoro to your CRM or email marketing tools, to send personalized videos at key moments in your customer's journey. Use Bonjoro to convert sales leads, onboard new customers, thank buyers, and more.
Connect to your CRM or email marketing tools directly, or using Zapier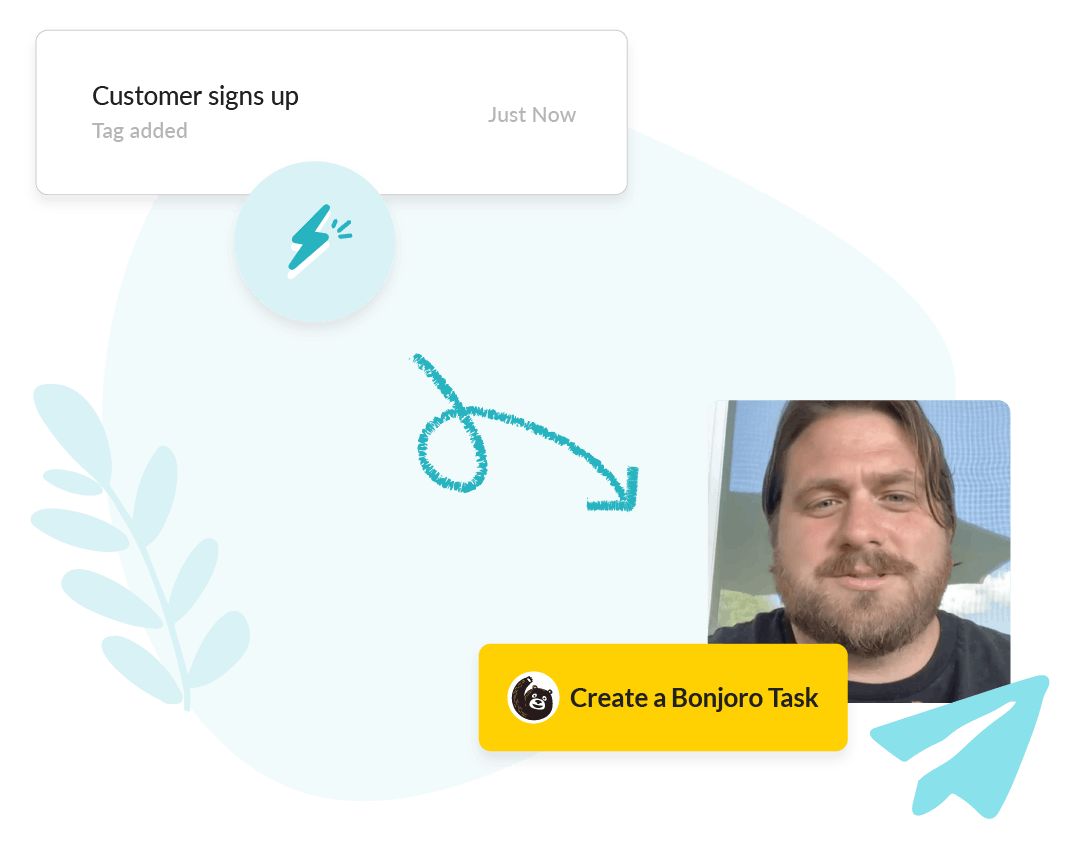 2. Record personalized videos
Once connected, you'll be notified each time you need to record a video. Simply click record to create delightful, personalized videos for your leads and customers at the perfect moment.
Send your videos using mobile (iOS/Android) or desktop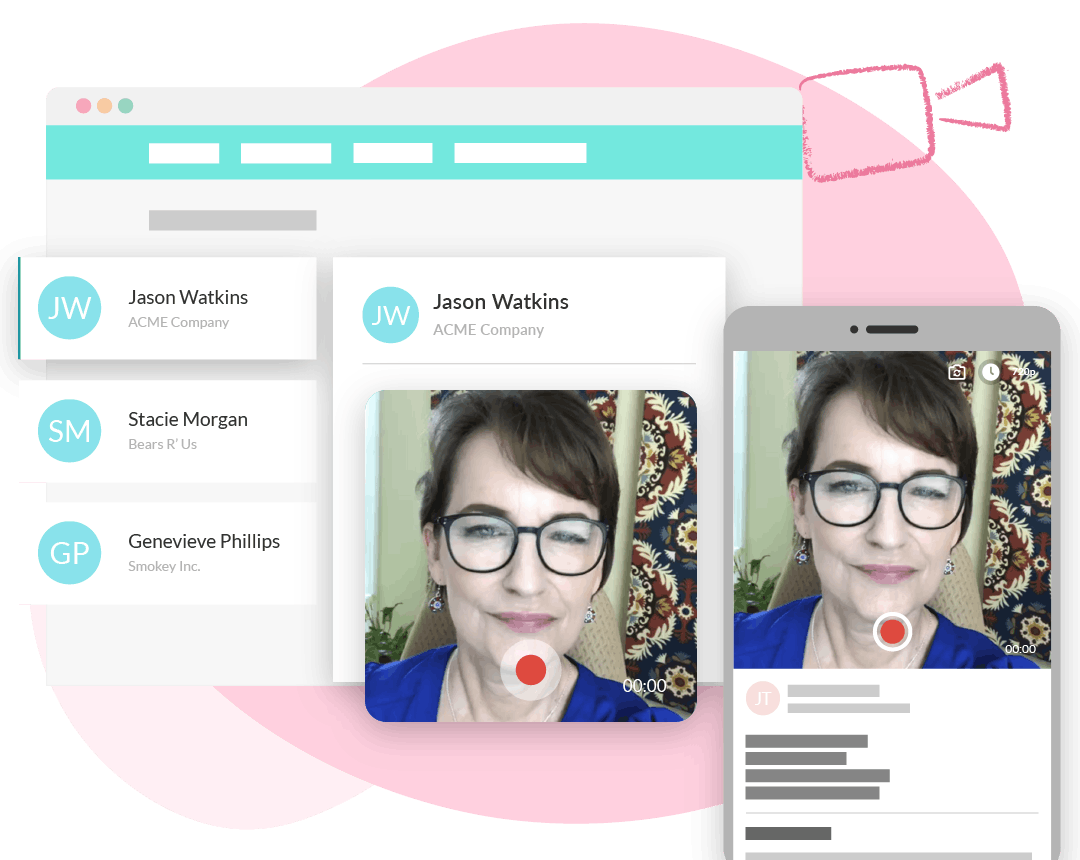 3. Get more engagement
With a ton of clever features to help you personalize and customize each message, you'll get more replies, drive more conversions, and build stronger customer relationships with video.
Add your own branding and CTAs to your video landing pages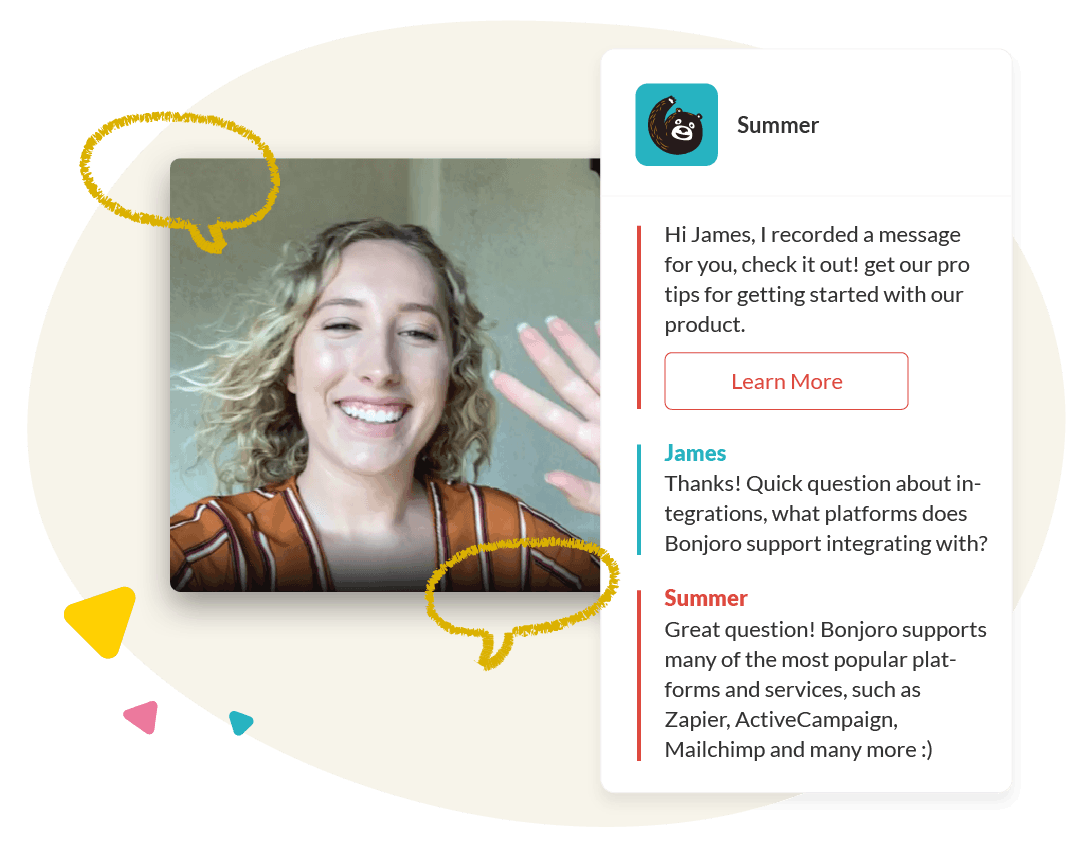 Redeem your 50% off
Grrrowth plan: $49 per month
Get Bonjoro's powerful Grrrowth plan for just $49 for your first 3 months. To redeem, simply start your free 14-day trial via the link below, and your discount will automatically be applied whenever you upgrade.
Includes access for 3 team members
Unlimited videos
Send group videos
Remove "Powered by Bonjoro" badge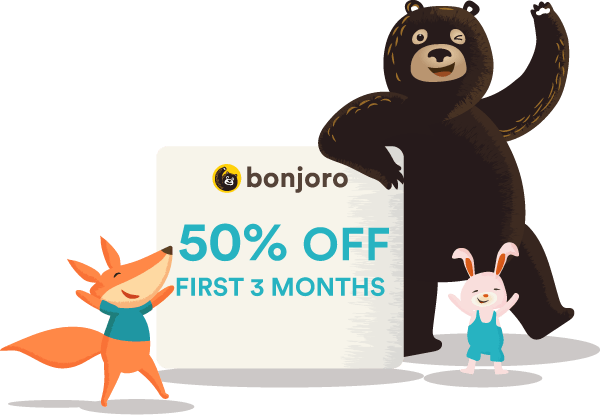 Hurry! Offer expires Monday 29th Nov, midnight PST